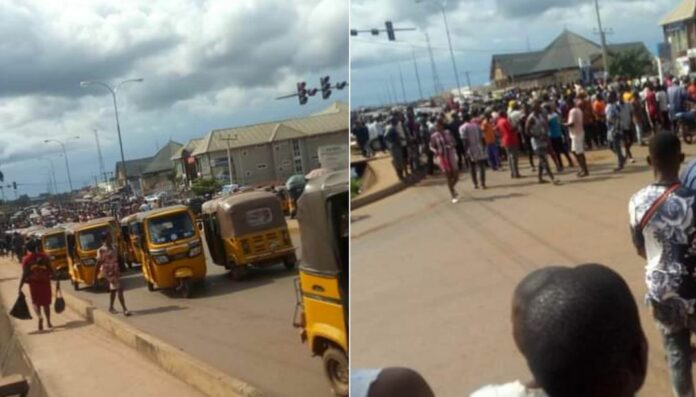 A Police Officer Allegedly stabs a Tricycle Rider To Death Around Command, Meiran Road, Lagos.
The policeman is said to be a traffic warder at the Ile iwe police station.
A source who asked not to be named told FIJ that several police officers stopped the tricycle rider yesterday and demanded a bribe of N50, but he refused to give him.
Click the link below to watch the videos: https://threadreaderapp.com/thread/1456256309934833664.html
View this post on Instagram