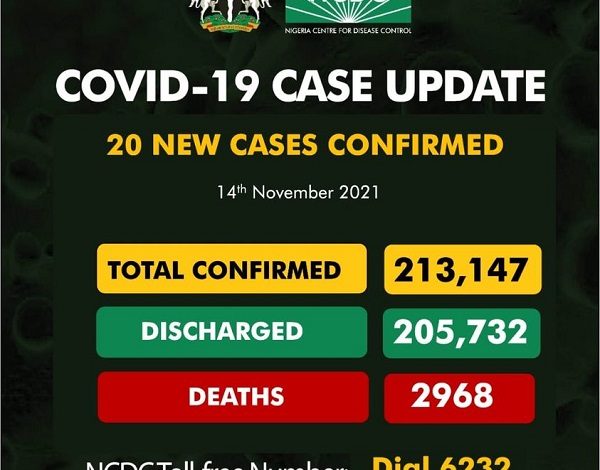 The Nigeria Centre for Disease Control (NCDC) on Sunday, November 14, 2021, announced twenty (20) confirmed new cases of coronavirus, also known as COVID-19 in the country.
The country also recorded eight (08) new deaths on Sunday.
New cases of the pandemic have continued to rise for seven consecutive weeks across Africa including Nigeria, signaling the third wave as the country confirmed the deadly Delta variants.