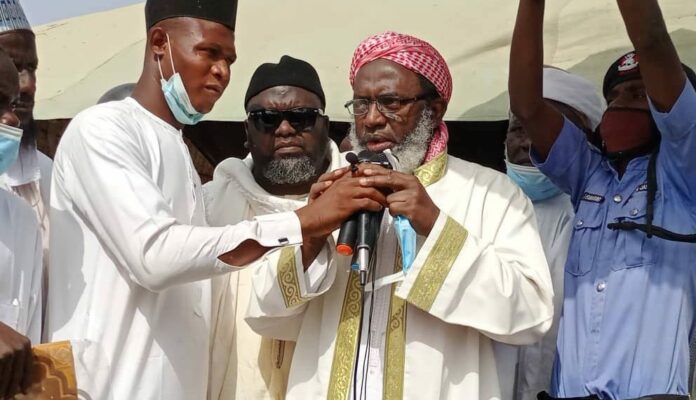 Ahmad Gumi, Islamic cleric, says the designation of bandits as terrorists by the federal government "will not end their aggression against the society".
A federal high court in Abuja had, yesterday, declared the activities of Yan Bindiga and Yan Ta'adda bandit groups as acts of terrorism.
The judgment followed the motion ex-parte filed by Mohammed Abubakar, director of public prosecution (DPP) at the federal ministry of justice, who said President Muhammadu Buhari approved his action.
Reacting to the proscription, Gumi said the federal government "has succumbed to media blackmail" with the declaration, adding that "it will not have any practical value".
The cleric, who aired his views in a statement released yesterday by Tukur Mamu, his spokesperson, added that the proscription might embolden "profiling of herdsmen in general as terrorists" and people "taking laws into their hands against them".
"I think the federal government has succumbed to media blackmail by a section of the country. It will not have any practical value because even before the declaration, they are being fought and treated as terrorists," Gumi was quoted as saying.
"So, it's just a nomenclature which I believe will not change the dynamics on ground. If you can remember IPOB was also declared a terrorist organisation, the declaration was even backed by the order of the Court but as you can see, even the international community did not recognise FG's declaration concerning IPOB. So it has failed to be effective or to achieve the desired results.