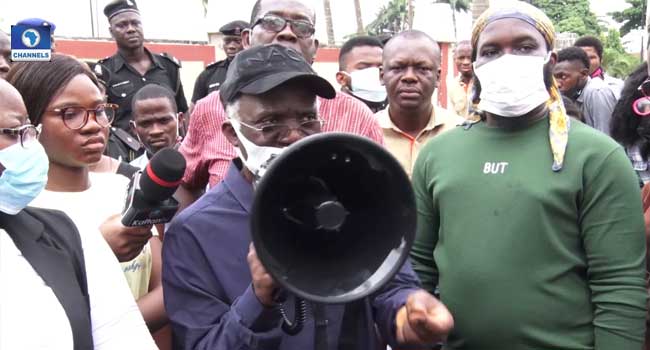 Femi Falana, human rights lawyer, has asked the Lagos state government to designate places where aggrieved persons can gather to air their grievances.
Falana made the recommendation yesterday while commenting on the Lagos #EndSARS panel report.
Falana commended members of the panel for doing a thorough job, adding that the report exposed "the official lie that the report of the brutal killing was a figment of the imagination of the protesters".
He asked the state government to hasten implementation of the report and see to it that security agents found culpable are brought to book.
He further said that since police brutality has failed to cease, the government should set up a Lagos state human rights committee in line with the recommendation of the panel.