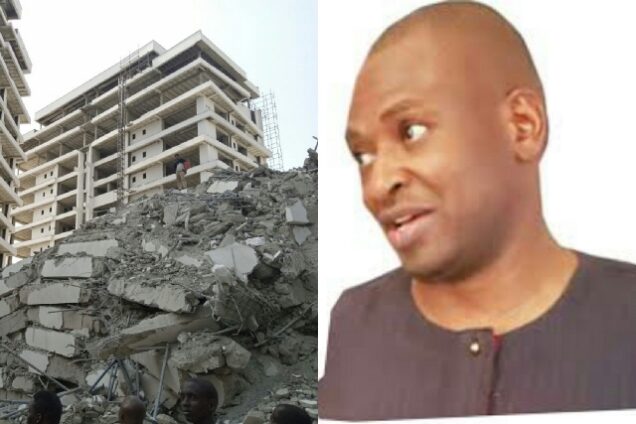 Femi Osibona is a prominent Nigerian born developer who is the brain behind the collapsed 21-storey building which collapsed  at 44BCD Gerrard Road, situated in the Ikoyi neighborhood of Lagos.
Career
Osibona's Fourscore owns a Mansion located at 113 Albion Drive London Fields, E8, 4LZ, East London. He is the first black developer of African origin to build other projects in the UK.
The company began its journey in the real estate industry in the United Kingdom before they established a branch in South Africa and later Nigeria.
In 2009, during the term of Brig-General Buba Marwa (rtd) as the Nigerian High Commissioner for South Africa, Fourscore Homes built six luxury units named the Fourscore Mansions at Waterkloof.
Family
Osibona is friends with a number of renowned Nigerians including Dele Momodu and Abdulrosheed Akanbi, Oluwo of Iwo.
Momodu often shares pictures and videos of Osibona on his social media handles. On Tuesday, Momodu shared a video of his wife, Mobolaji in the company of Osibona and three Italians, at the top floor of the now collapsed building.
"MOBOLAJI and I have been inundated with calls from families, friends and others asking if we were fine… We thank everyone for their concerns but we can't be exactly fine when we have friends and staff who are still being rescued
Developer Behind Collapsed Ikoyi Building
Investigation has now revealed that the collapsed building named the 360 Degree Tower was commissioned by and being built for Fourscore Homes, a United Kingdom-based private development company owned by Nigerian developer Femi Osibona also known as Olufemi Adegoke Osibona.