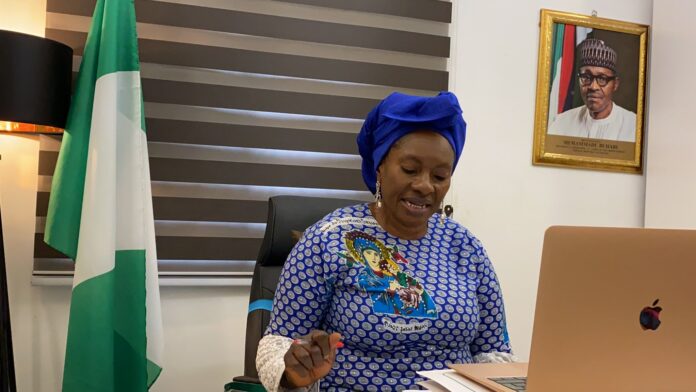 Pauline Tallen, minister of women affairs, says the federal government will soon establish a special court that will try sexual and gender-based violence (SGBV) cases.
Tallen said this at a press conference held in Abuja on Thursday to commemorate the 2021 International Day for the Elimination of Violence Against Women.
November 25 marks the start of 16 days of activism on violence against women and girls, an annual international campaign to raise awareness on gender-based violence.
Tallen lamented the slow approach to justice against perpetrators of gender-based violence.
She described gender-based violence as a human rights violation and said her ministry has scaled up the domestication of the Violence Against Persons Prohibition (VAPP) Act to 33 states of the federation.
She said: "Justice delayed is justice denied, our courts should wake up to the realities of prosecuting perpetrators of violence against women and girls. We will not rest until perpetrators are brought to book.
"We emphasise the need for a coordinated approach by stakeholders to end GBV against women."