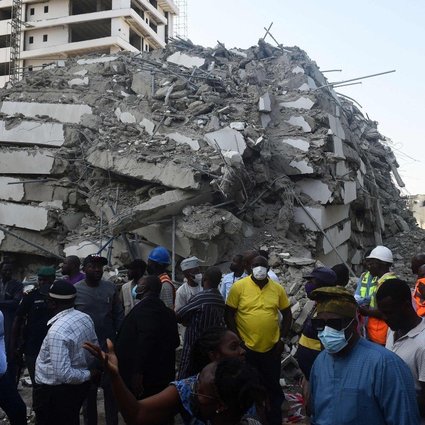 Three persons have been rescued while five persons have died in a building that collapsed in Lagos.
The 21-storey building — 360 degree towers — located in the Ikoyi area of Lagos state collapsed yesterday afternoon.
Several people are believed to be trapped underneath the rubble.
The Lagos State Emergency Management Agency (LASEMA) has deployed first responders and heavy duty machines including life detection equipment to the scene.
Although rescue efforts are currently going on at the site of the incident, the process is said to be moving slowly.
The strictly residential building is a project handled by Fourscore Homes, and was scheduled to be completed in 2022.
Olufemi Osibona, the managing director of Fourscore Homes, in an interview with ThisDay in 2019, had said the goal of the building project was for people to live in their homes as if they're living in a 7-star hotel.