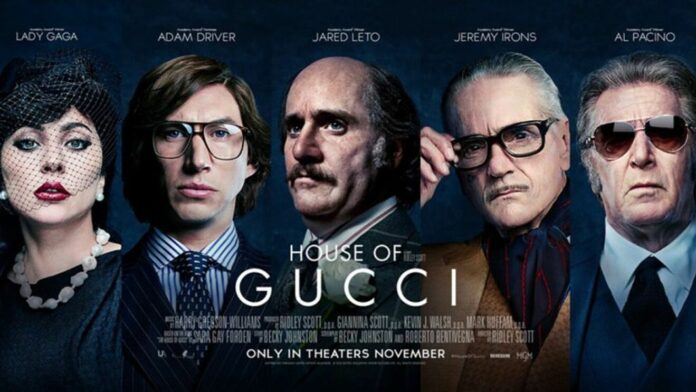 Lady Gaga, the US singer and actress, is among prominent names who featured in 'House of Gucci', a 2021 family drama by Ridley Scott, the English filmmaker.
The much-awaited project is scheduled to hit the cinemas on November 26.
In 'House of Gucci', Lady Gaga played the role of Patrizia Reggiani, the wife of Maurizio Gucci (Adam Driver), who was tried and convicted of orchestrating her ex-husband's murder.
'House of Gucci' also featured Jared Leto, Jeremy Irons, Salma Hayek, and Al Pacino.
In a statement, Arthur Marx, the movie's production designer, said Scott's visual style "was one of elegance and luxury. The best of the best. A world of privilege with no expense spared – but on a budget and on schedule."
"The movie is a thrilling exploration of three decades in the tangled history of the multi-generational Gucci family, a tale of murder, madness, glamour, and greed," it read.
"It follows the events and aftermath of Gucci's 1995 assassination, spanning three decades in the life of the high fashion family."