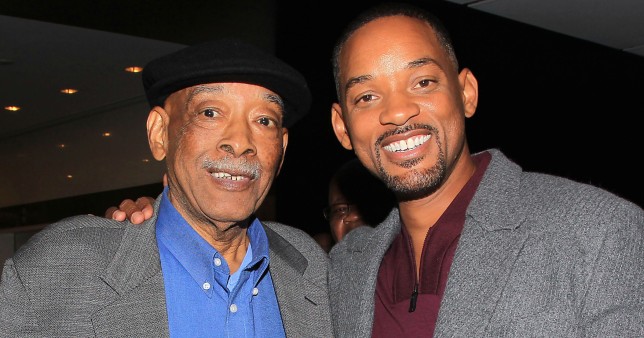 Will Smith has revealed he contemplated killing his own father to avenge the violence he witnessed his dad inflict on his mother as a child.
The actor, 53, opened up about the traumatic incident in his new memoir Will, which will be released on November 9.
In an extract shared by People, Will revealed that he'd witnessed his father, William Carroll Smith Sr, hit his mother, Caroline Bright, when he was a child, and had vowed to avenge her when he was older.
He wrote: 'When I was nine years old, I watched my father punch my mother in the side of the head so hard that she collapsed.
'I saw her spit blood. That moment in that bedroom, probably more than any other moment in my life, has defined who I am.'
Will says that 'everything he has done since then', including his career success, was a way of saying sorry to his mother for not being able to step in and help her on that occasion, feeling he had been a 'coward'.
His parents split when he was a teenager and divorced in 2000, and despite maintaining a close relationship with his father, Will struggled to forgive him for the violence he witnessed that night, and even contemplated killing him years later when he cared for him while he had cancer.