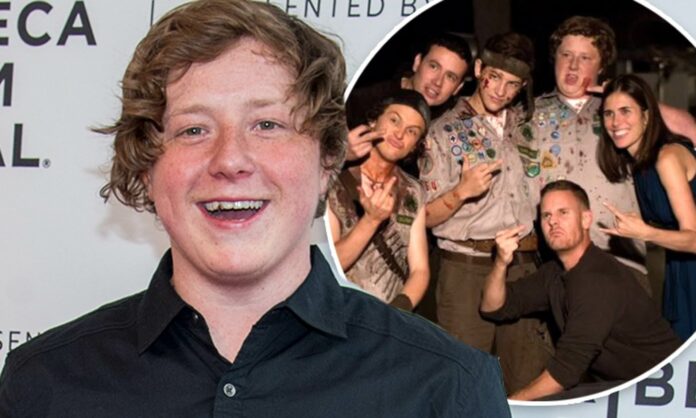 Scouts Guide to the Zombie Apocalypse star, Joey Morgan has sadly died at the age of 28.
The actor died early on Sunday morning, November 21, with no cause of death given by his rep.
A statement from his rep read: 'Joey Morgan passed away early Sunday morning. It was a shock and devastated all of us who loved him. He will be dearly missed.
'We hope everyone understands how painful this is for his loved ones and can respect boundaries and allow them to grieve in private.'
Scouts director Christopher Landon paid tribute to the actor on Twitter, writing, "Joey Morgan came into my life nearly 9 years ago when I made Scouts.
 He was quiet, funny, intelligent and thoughtful. And when the cameras rolled he was magnetic. He passed today and the news is heartbreaking. I am honored to have known him."
The Chicago-born Morgan made his acting debut in Paramount's action-comedy Scouts Guide to the Zombie Apocalypse (2015), playing the role of Augie Foster, and was one of three leads alongside Tye Sheridan and Logan Miller.
On television, Morgan starred in an episode of Chicago Med and had a recurring role in 2019's Critters: A New Binge.