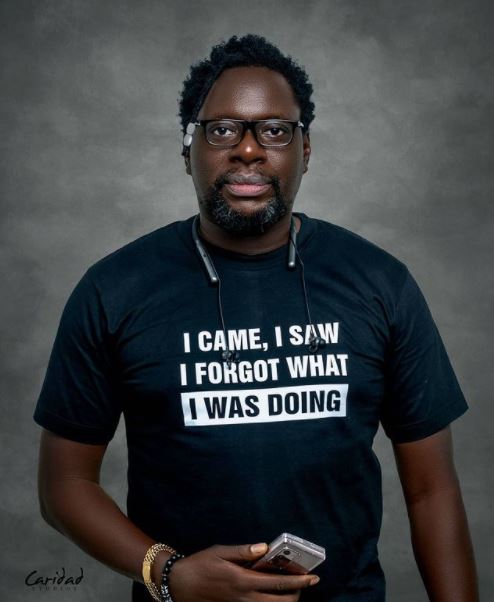 Klint da Drunk is known for his special way of delivering comedy which involves him pretending to be drunk on stage.
Over the years Klint da Drunk has been able to build a career for himself and is rated one of the high-class Nigerian comedians alongside the likes of Basket Mouth, Bovi, Ushbebe and many more.
Age
His real name is Afamefuna Klint Igwemba and he was born on the 3rd of March 1975. He celebrated his 45th birthday in March 2021.
Education
There are no records of Klint da Drunk's education history online, but he is believed to be educated.
Career
Klint da Drunk started as a singer in the entertainment industry but he revealed he doesn't plan to pursue it as a career. He made it to the limelight after he made his first appearance in Nigga raw first album "Obodo" and went on to appear in several other videos.
The Anambra born comedian in an interview would later reveal he wrote the original version of the song Obodo, and he featured in Nigga raw's album as a friend and not because he wanted to be a professional singer.
View this post on Instagram
Klint da Drunk's comedy career gained prominence after his unique performance in a 'Night of Thousand Laugh' a popular comedy show in the early 2000s hosted by Opa Willims in different parts of Nigeria. He has gone on to share the stage with many of Nigeria's biggest comedians.
He has also acted in a number of movies, and they include Destroyer, Chain Reaction, Lost Kingdom, My house help, among others.
Family
Klint da Drunk is married to Lillian Klint Igwemba and their union is blessed with two children.
The A-rated comedian in a statement revealed that despite going by the stage name Klint da Drunk, he doesn't take alcohol.
Accident
The comedian took to his page in November 2021 to recount how he survived a ghastly accident. He shared a photo of the car, which showed it was badly damaged.
Since sharing the good news, fans, followers as well as colleagues of the comedian have taken to various platforms to react and thank God for his life.
View this post on Instagram
Net worth
Klint da Drunk is reportedly worth N200 million.