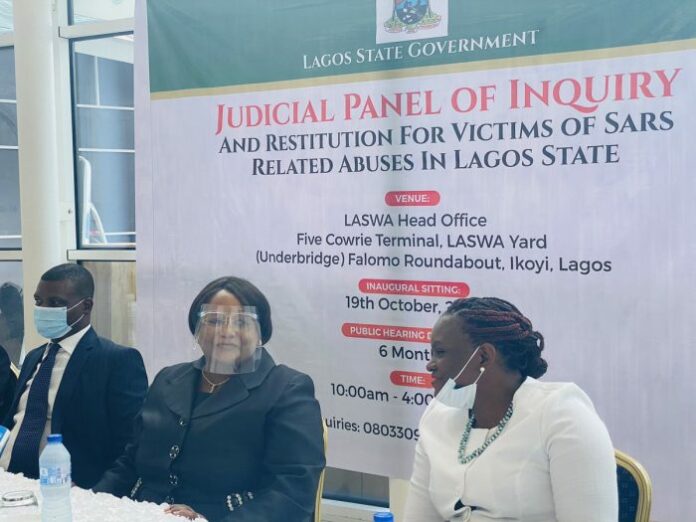 The Lagos #EndSARS panel says Abayomi Omomuwasan, managing director of Lekki Concession Company (LCC), maintained that he didn't know what a bullet was even in pictures.
Over the past year, the panel has heard petitions on police brutality and has also investigated the contentious Lekki tollgate incident of October 20, 2020.
In its report submitted yesterday, the panel said Omomuwasan stated during cross-examination on December 11 that he can only recognise a gun, but not a bullet.
"He stated that generally, the protesters did not assault people or come after his company's money. They only blocked roads and prevented his company from collecting toll. Before the fire incident that gutted the plaza, no attacks whatsoever were recorded," the report quoted the LCC MD to have said.
"The witness further maintained that he had never seen a bullet before. Most especially, he insisted that he had not seen a picture of a bullet before as well.
"When shown bullets admitted as Exhibit A in the Nigerian Army matter, the witness insisted that he did not see objects such as that during the visit of the Panel to the scene of the incident.
"In addition, he denied knowing what a bullet was when shown pictures of it. Lastly, the witness noted that he would only be able to recognize a gun, depending on the type of gun in question."
The panel also accused LCC of manipulating the CCTV video footage of the event which the company tendered before it.