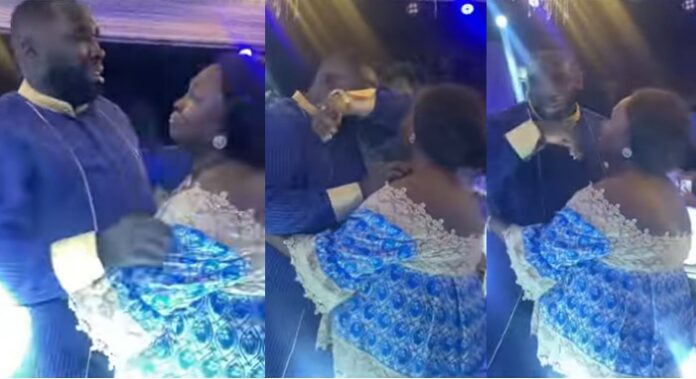 A groom freely let out tears drenched in so much emotions at his wedding while sharing a mother-son moment at the reception of the august occasion.
Per the video attached to this report, the groom could be seen crying together with his mother as they danced together. A few interpretations have been ascribed to his action but obviously, the main reason is not far-fetched.
The Master of Ceremony on the day could be heard in the background urging him not to stifle his emotion but continue to cry since it was very much okay for a man to shed tears.
Watch the video below;