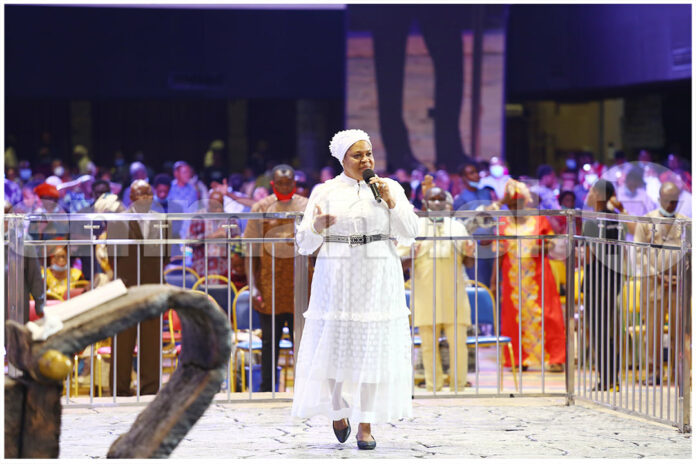 Four months after Prophet TB Joshua, the founder of the Synagogue Church of All Nations (SCOAN) was buried, the church has held its first Sunday service; November 7 (yesterday).
Evelyn Joshua, the church's new leader offered prayers of thanksgiving and forgiveness. A clip of the late Joshua, which is not time-bound, was played for the congregants. Joshua prayed thus: "Hear what God says: Those in darkness, in the name of Jesus – come out!"
A note posted on the church's Facebook page read,
The church had been closed since July 11 when a thanksgiving service was held to signal the end of the week-long funeral of Joshua.