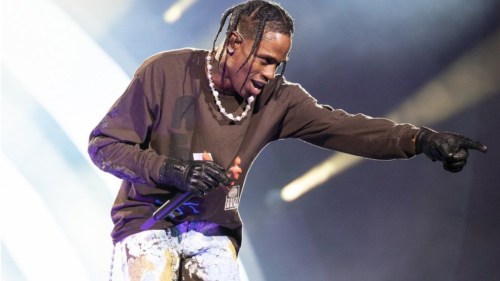 "Travis Scott's albums have increased in daily streams, and has gained 500k new followers on Instagram".
Astrowold Tragedy lingers on the lips of everyone and it has been so saddening to hear the number of lives lost, and those who are in critical condition. However, this has turned out in a good light for the embattled rapper, whose music seems to be getting a whole lot of attention since the incident.
Following information released by one of his fan pages, it has been revealed that he has gained about 500k new followers on Instagram and that all his album streams are increasing daily. His song, SICKO MODE is said to have re-entered the top 200 on Spotify.