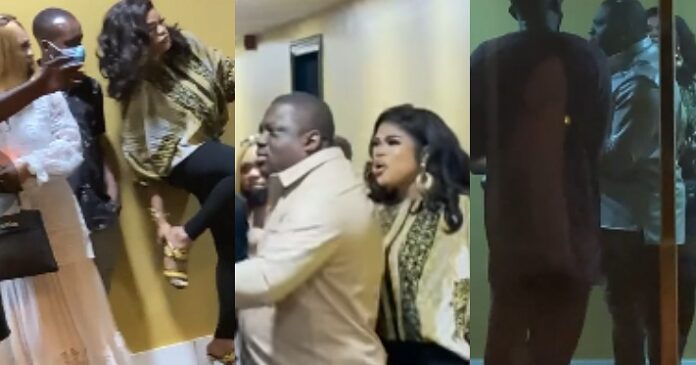 Controversial crossdresser, Bobrisky has made headlines after he was pranked into removing his shoe to fight comedian, Zion popularly known as Zfancy, who accused him of N7 million scam.
In the prank video shared by Zfancy, the crossdresser could be seen walking into a place with few friends when the comedian approached him and said he is a big fan.
Zfancy later asked if Bobrisky's phone is an iPhone 13. And when the crossdressed replied in the affirmative, the comedian tried to take the phone saying he had not touched one before.
Bobrsiky refused to allow ZFancy to touch his phone despite his pleas, and the comedian started raising his voice saying that his girlfriend paid the crossdresser the sum of N7m and he has not been answering his phone.
View this post on Instagram