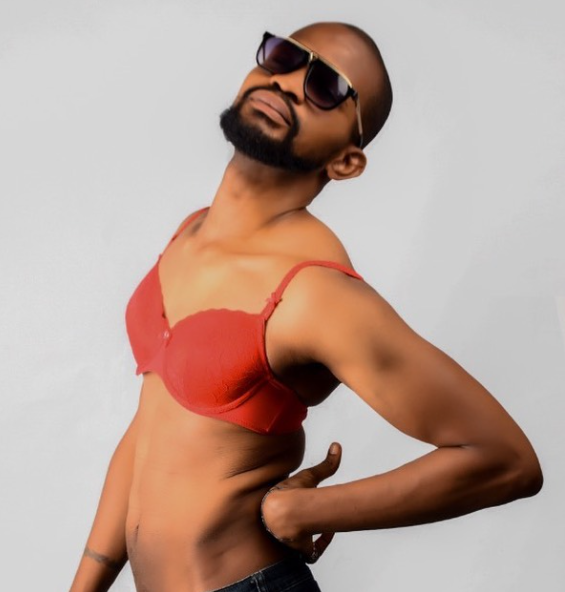 Nollywood actor, Uche Maduagwu stormed the market to demand justice for the late student of Dowen College, Sylvester Oromoni who died due to complications from severe beatings by his mates.
Uche in his bid to support the call by Nigerians including celebrities who are demanding justice for the 12-year-old boy decided to dramatize the campaign as he created a scene at the place due to the dramatic way he went about it.
In a video shared on his Instagram page, the attention-seeking self-acclaimed actor could be seen wearing and holding women's bra shouting and calling on the governor of Lagos State, Babajide Sanwo Olu to act on this issue and ensure justice is served accordingly.
"Justice for Sylvester, Dowen College I am coming with my bra" he said whilst jumping.
However, some social media users have found the video disturbing and have raised fears that Uche Maduagwu is mentally unwell. Some made fun of him saying he needs justice and cried out for justice for the one who caused his madness.
Watch the video below;
https://www.instagram.com/p/CXEPiNZFg8U/?utm_source=ig_embed&ig_rid=3e90a4b7-a60e-489c-9bb4-120f48d05efc