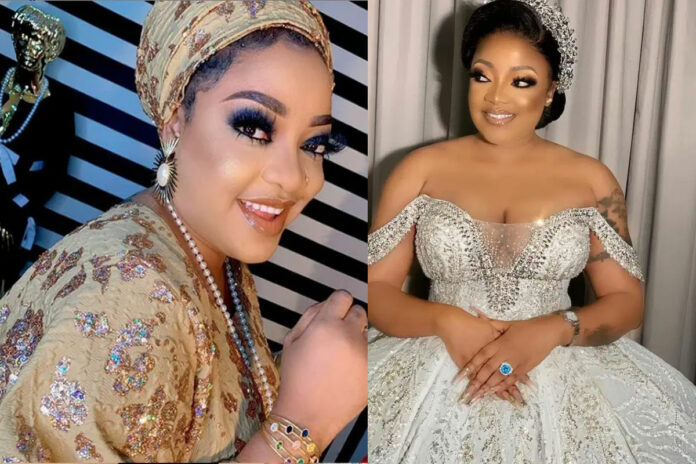 Actress Sotayogaga Reacts To Allegations That 3 Men Backrolling Her And They Might Clash At Her Birthday Party
Nollywood actress, Tayo Sobola popularly known as Sotayogaga has reacted to an allegation that three men sponsor her luxurious lifestyle.
Undercover blogger, Gistlovers claimed three men whose identity she did not reveal are bankrolling Sotayogaga's expensive life style and revealed that a heavy clash is apparent as the three men have intentions of attending her birthday party today.
This allegation triggered varied responses from social media who were eager to know the whole gist and see the outcome of events.
The post reads: "Fight go soon start ooo, 3men wan come birthday oo after bankrolling, Ay London don cry tire, baba don put him house in sale because of Sotayo,senator don fly enter Lagos against birthday ,our aboki husband in Abuja don collect him car back as he Dey hear kuru kere, wahala no too much like this???details later, Awon eleyi Awon eleyi, won bad gan"
Undisturbed Sotayogaga, reacting to the allegation, took to the comment section of Gistlovers' Instagram page to assert that she is enjoying the blogger's gist.
In her words:
"I dey gbadu you…"
See the screenshot below: