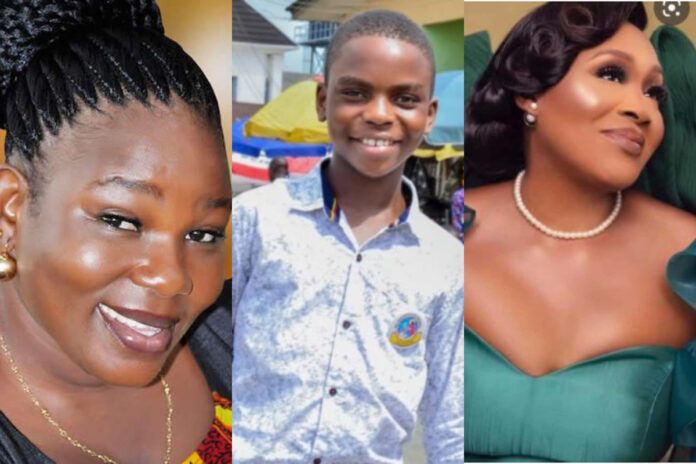 Actress Ada Ameh has hurled insults at Kemi Olunloyo over her comments about the death of Sylvester asking what kind of animal is she to be saying that.
Kemi Olunloyo in a viral video claimed that young Sylvester decided to join an occult group in his school and agreed to be beaten as well as drink the engine oil given him under the influencer of peer pressure based on her investigation.
According to her, Kemi Olunloyo who is a mother isn't expected to be saying such things asking what kind of cheap drugs she is using saying she's a mentally drained human being who needs medical attention.
Ada Ameh then went hard on Kemi Olunloyo calling her crazy and an animal for claiming Sylvester was given engine oil to drink during his initiation asking her to go back to America where she learnt her investigative journalism and work there.
The police and autopsy result done on Sylvester are yet to be made public but the claims of Kemi Olunloyo has made some people angry and Ada Ameh has given it to her hot for not considering the pain of the family of Sylvester.
video below;