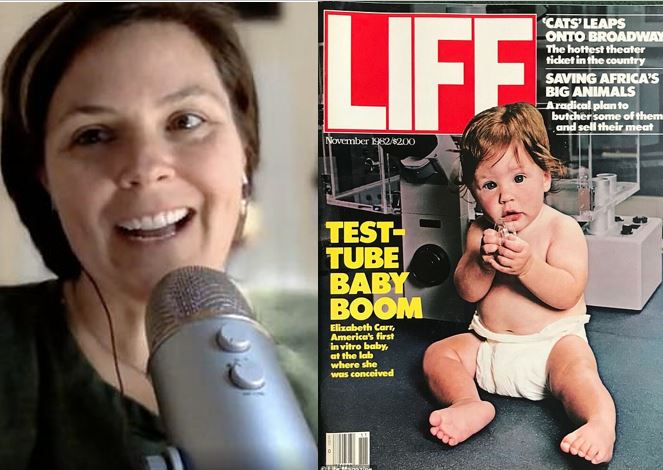 America's first IVF baby Elizabeth Carr turns 40, now a mother herself
America's first ever IVF baby says she will always be an advocate for alternative fertility treatments as she turns 40 today.
Elizabeth Jordon Carr, was delivered on December 28, 1981, at Norfolk General Hospital in Virginia to Judith Carr, a 28-year-old schoolteacher whose fallopian tubes had been removed as a result of previous failed pregnancies, and her engineer husband Roger, 30.
She was the fifteenth baby in the world to be created via IVF but the first in the US, with Louise Brown in the UK the first person born thanks to the treatment in 1978.
An estimated eight million babies have now been born through IVF.
Ms Carr, who is now a mother herself to an 11-year-old son who was conceived naturally, said it took a long time to adjust to the media attention growing up, being the face of the then-controversial treatment in the US.
She told The New York Post ahead of her 40th birthday: 'There were definitely people who had terrible things to say – and still do – even as far as we've come.
'I was always aware that I was the spokesbaby and so I needed to behave properly, be articulate, be able to communicate effectively. I couldn't just be a rebel and a jerk. I knew that people would look at anything I did.'
At the time, there were many ethical concerns about IVF with little known about the pioneering new treatment.
Louise's mother Judy, who had three ectopic pregnancies in which the fertilized egg grew outside her uterus, had suffered three miscarriages.
Her doctor knew little about IVF but had seen a flyer at a medical conference and suggested she look into it.
Howard and Georgeanna Jones, a husband and wife medical team, had founded a fertility clinic at the Eastern Virginia Medical School, and Louise's parents flew from Massachusetts where procedure was illegal, to the center.
She estimates her parents spent $5,000 in hospital bills.
Just hours after her birth, media organizations were trying to interview her parents and they initially refused, before deciding to go public to raise awareness of the new procedure.
But life in the public eye proved challenging for Louise who grew up knowing she would be a figurehead for IVF treatment.
Her parents never tried for another child and Louise decided to go into health journalism, considering herself a fertility patient advocate.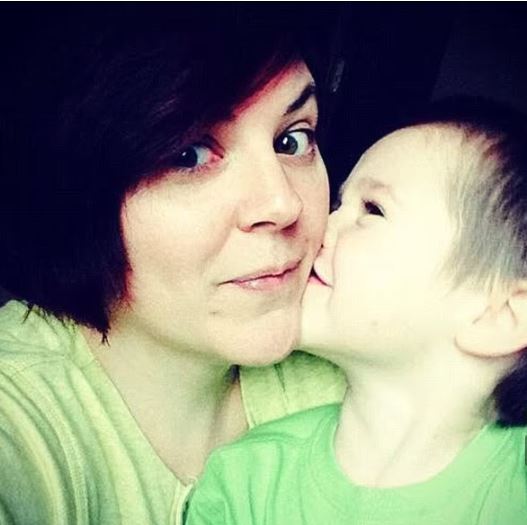 Her son Trevor was born with her first husband in 2010 and was conceived naturally without any issues. She has since remarried.