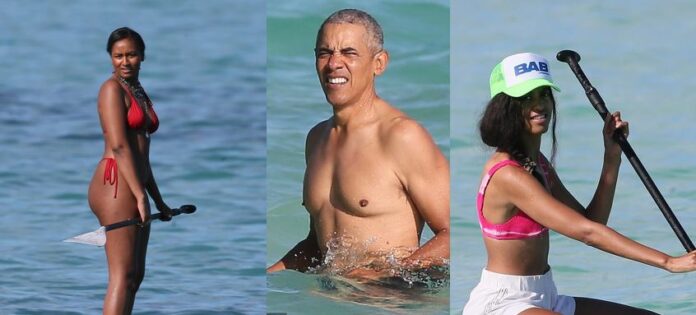 Barack Obama and daughters Sasha and Malia hit the water in Hawaii
Former President Barack Obama and his family were seen enjoying some fun in the water this weekend after heading back to Hawaii for their annual Christmas trip.
The 60-year-old 44th president was pictured donning black swim trunks on Saturday as he went for a dip in the Pacific Ocean, and was snapped squinting in the sun as he left his sunglasses behind.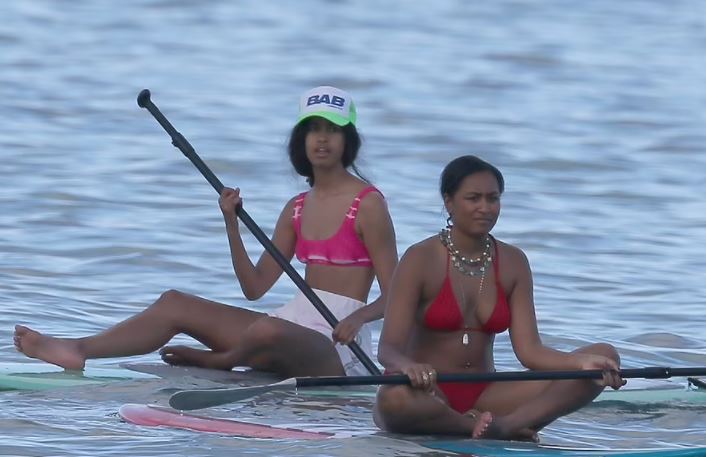 The day before, his daughters, Sasha, 20, and Malia, 23, were also caught on camera as they went out on the water on stand-up paddle boards, each wearing a bikini for the beach day.
Obama, who was born in Hawaii, has visited the state with his family during Christmas for decades.
In 2016, he sang the state's praises to National Geographic, telling the publication: 'People always ask, why do I stay calm in the midst of a lot of crazy stuff going on. Well, I always tell folks part of it's being born in Hawaii and knowing what it's like to jump into the ocean and understanding what it means when you see a sea turtle in the face of a wave.'
It's unknown whether he saw any sea turtles on Saturday, but he did seem to enjoy the water as he ventured out on his own.
Photos show him wading in to his waist, then crouching to submerge the rest of his body, up to his shoulders, in the ocean water.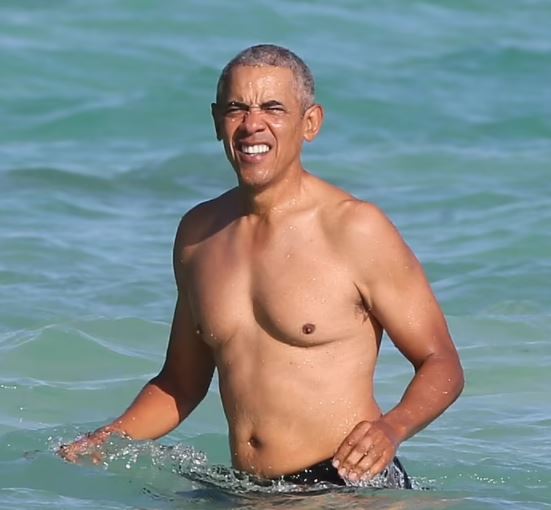 Obama left his shades on the shore and squinted in the bright sun during his solo swim.
On Friday, it was his daughters' turn to catch some waves, and both Malia and Sasha headed out on the water together, each on her own stand-up paddle board.
Sasha, who is currently on winter break from the University of Michigan, wore a red string bikini that she accessorized with a statement necklace.
His wife Michell was no where in sight.