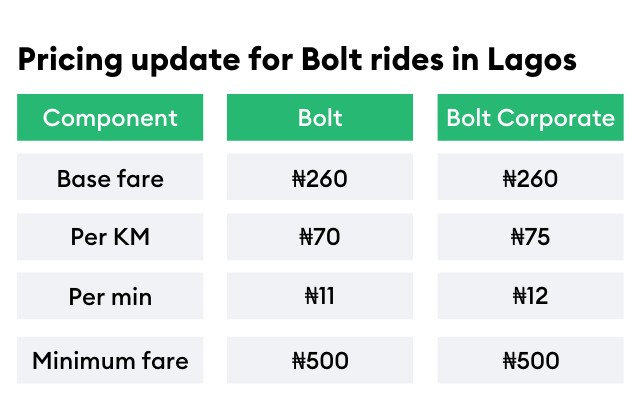 Riders seeking e-hailing services will have to pay more on all rides as Bolt introduced an additional 3 percent booking fee.
In a service update sent to customers today, the company said the booking fee was necessary due to an "increase in operating costs".
With this, for every ride of N3,000, Bolt users will pay an extra fee of N90, including a previous N20 flat rate.
Starting from December 8 (today), Bolt said the new booking fee will be used to cover operational costs and "allow us to continue improving features."
"At Bolt, we're committed to making sure Bolt is the most affordable way to move around Nigeria," the email reads.
"However, we also recognise changes in operating costs which can occur as we work to keep you moving around reliably, safely, and affordably.
"From December 8th, 2021, we're introducing a 3% booking fee on all trips. This will be used to cover operational costs and allow us to continue improving features to make Bolt the best way to move around."