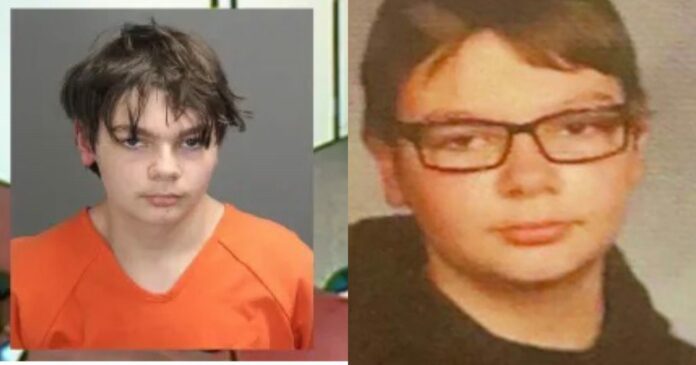 Ethan Crumbley lives in Oxford, Michigan. He is originally from Florida, USA.He is James Crumbley and Jennifer Crumbley's son.
Early Life
In middle school, he was on the bowling and soccer teams. He did not play team sports when he attended Oxford High School in Oxford. He wanted to be an archeologist, according to his half-brother Eli Crumbley. He is 3 years younger than Eli. He loves playing video games. His favorite is "Minecraft," a sandbox video game first made public in May 2009 before fully releasing in November 2011.
Uploaded on October 3, 2016, a YouTube video in an account bearing his father's name shows him talking about posting a video of his homemade scarecrow costume for Halloween.
Suspicious Behaviour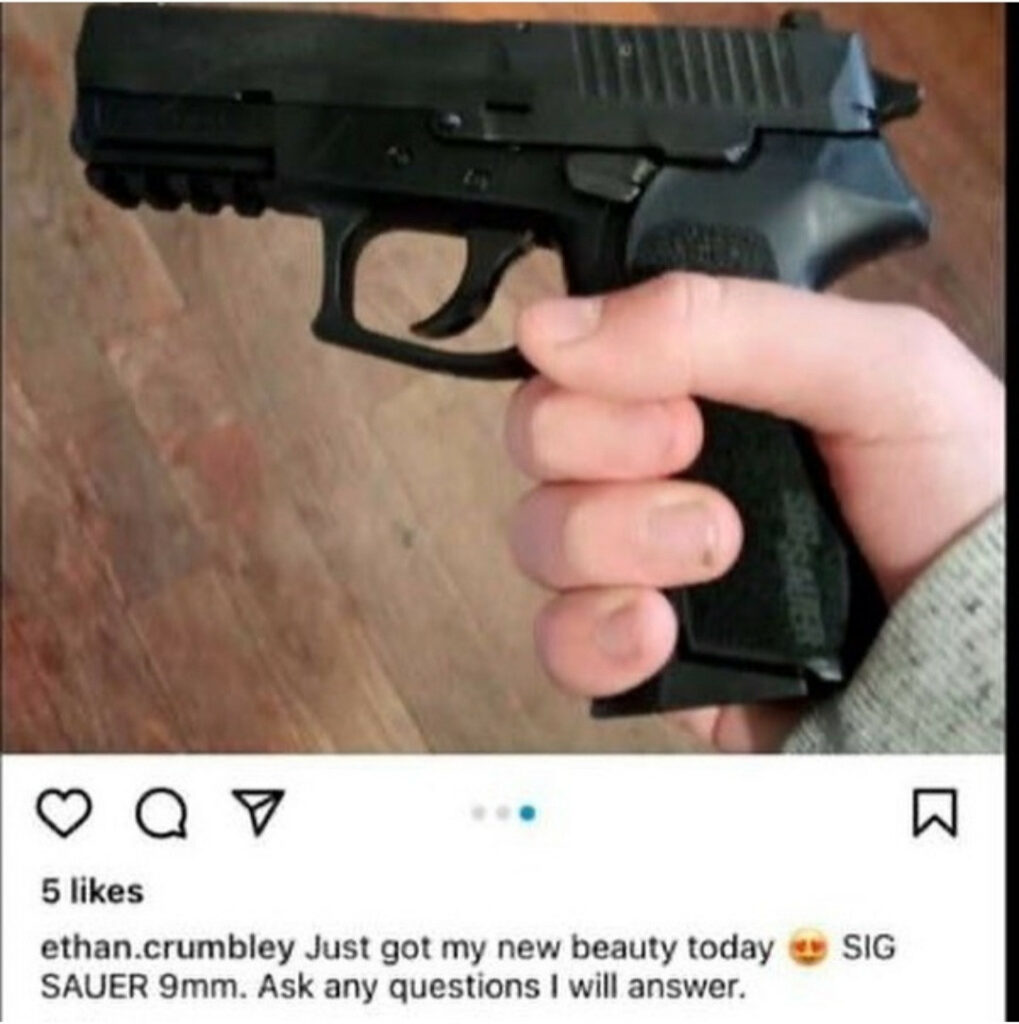 On November 26, 2021, his father bought a Sig Sauer 9mm handgun. On November 27, 2021, he took to Instagram to share a photo of the handgun with a caption, "Just got my new beauty today. SIG Sauer 9MM. Ask any questions I will answer."
Shooting at Oxford High School
At 10:00 a.m. on November 30, 2021, his parents were called into Oxford High School for a meeting with teachers about his behavior. At 12:50 p.m., using his father's Sig Sauer 9mm handgun, he fired 30 rounds at the school, emptying two 15-round magazines, killing four students namely Madisyn Baldwin, 17, Justin Shilling, 17, Tate Myre, 16, and Hana St. Juliana, 14, and injuring seven other students and one female teacher, then 47. Minutes later, Oakland County Sheriff's deputies arrested him.
Arrest
He was 15 years old and an Oxford High School sophomore when he was arrested on November 30, 2021.
Charges
On December 1, 2021, he was arraigned before Judge Nancy Carniak. His parents attended the arraignment via video. He was charged as an adult with one count of terrorism, four counts of first-degree murder, seven counts of assault with intent to murder and 12 counts of possession of a firearm. He pleaded not guilty and spoke only to say he understood the charges.