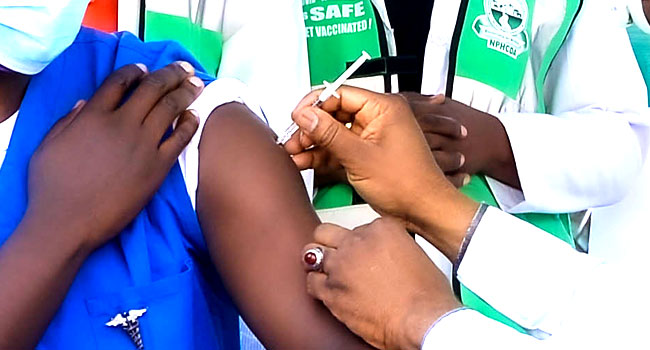 The federal government has approved booster shots of the COVID vaccine for Nigerians who are fully vaccinated.
This was disclosed yesterday in a statement by Mohammad Ohitoto, spokesman for the National Primary Health Care Development Agency (NPHCDA).
The development comes days after Boss Mustapha, secretary to the government of the federation and chairman of the presidential steering committee (PSC) on COVID-19, said the federal government was working on making booster shots available.
According to the statement, eligible Nigerians are to visit health centres and mass vaccination sites from December 10 to get their booster doses.
"The Presidential Steering Committee in collaboration with the Federal Ministry of Health and the National Primary Health Care Development Agency has approved the administration of booster doses for persons that have completed 2 doses of AstraZeneca, Moderna, Pfizer Bio-N-Tech or 1 dose of Johnson & Johnson," the statement reads.