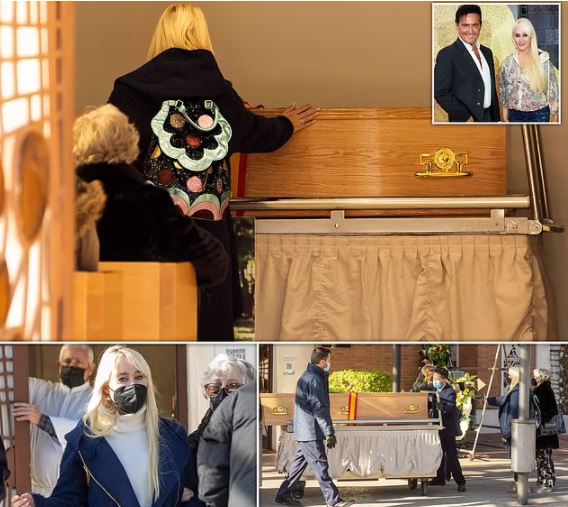 Il Divo star Carlos Marin's ex-wife says last farewell to singer after revealing they were planning to remarry before his death
Carlos Marin's ex wife has said her final farewell to the 'love of my life' at the El Divo Star's funeral in Madrid.
Geraldine Larrosa, who remained very close to the Spanish baritone despite their 2009 divorce, was pictured standing alone and placing a hand on his coffin on Tuesday in a poignant scene.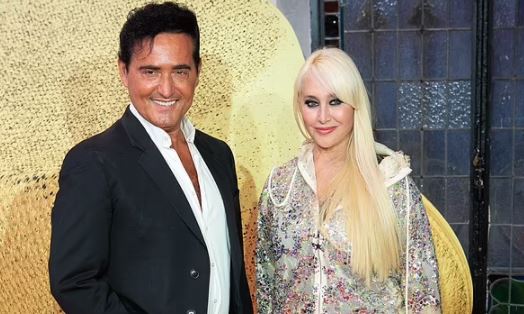 The actress and singer, 44, had earlier revealed she was planning to remarry Carlos before he died from Covid in a Manchester hospital last week despite being jabbed with the Johnson & Johnson vaccine.
The couple had remained good friends despite their divorce three years after marrying in Disneyland following a relationship that had lasted more than a decade.
Larrosa was pictured today with tears in her eyes as she walked out of the crematorium after the singer's body was cremated.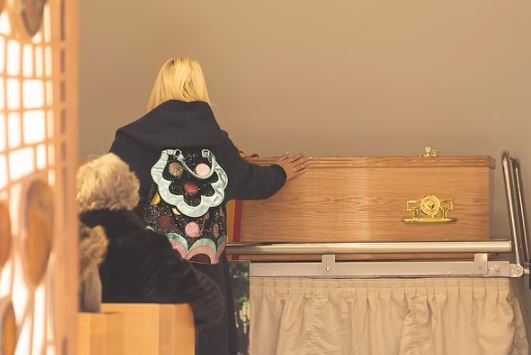 Speaking outside Saint Isidore Funeral Home in Madrid where Carlos was resting in his coffin, dressed in the trademark Armani suit he wore at performances around the world, Geraldine said: 'We have been together for 30 years although you'd travel and we'd separate and get back together again.
'During these two years of pandemic we'd been together. We were going to marry and it's not happened in the end.'
Watch his last video before he died below: