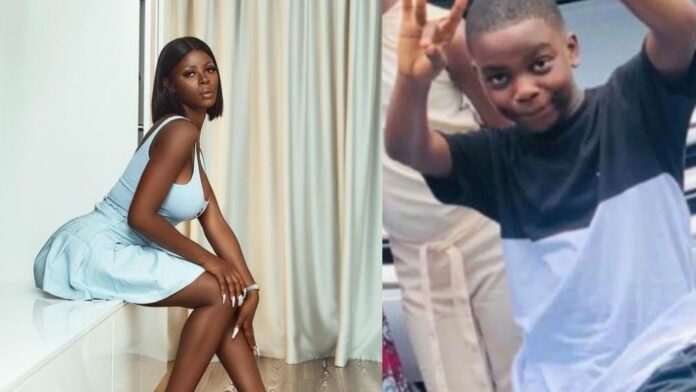 Abiri Oluwabusayomi, former Big Brother Naija (BBNaija) housemate better known as Khloe, has accused Dowen College in Lagos of raising "uncouth" students.
The school situated in Lekki has been in the public eye in recent days over the death of Sylvester Oromoni Jnr, a 12-year-old student.
The student was alleged to have been attacked by "some senior colleagues" for refusing to join a cult group.
As Nigerians continue to demand justice for the deceased on social media platforms, Khloe took to her Instagram stories to recall her personal experience with some students of the school.
She accused the school of "negligence" while claiming to have seen some of its students at "parties and clubs meant for adults".
Khloe also demanded that the school be accountable for the death of the teenager.
"We need Dowen College to be accountable for this. We've had several situations, several scenarios where we've had your kids, your students all up in the clubs, all up in adult gigs. We see them everywhere," she said.
"There was one time I was trying to buy something at, was it Daytona in Lekki and the way your students, the way the students were speaking to themselves was so alarming, I was so scared. Then, I had to ask them, what school do you attend? Dowen College.
"I remember one time as well, I used to like mentor one of your students, I literally came into your school during school hours to pick up this girl for an audition and nobody stopped me.
"I had to ask for her teacher, to speak to her teacher for permission but nobody stopped me. Nobody stopped me! I was coming to pick a SS, I think she was in SS 1 or 2, I don't want to mention her name as well. Nobody stopped me, a child."