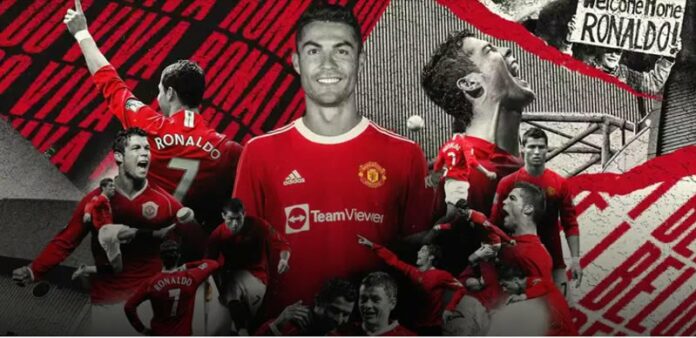 Cristiano Ronaldo clearly doesn't want to be benched again this season. After being left out of the starting XI in the last game, Manchester United's star forward started against Arsenal and scored two goals, surpassing the 800-goal mark for his career and leading Man United to an all-important 3-2 win over Arsenal.
It was a critical victory because it lifted Man United to seventh place in the Premier League standings (21 points), just two points behind Arsenal (5th place, 23 points) and three points out of the all-important fourth-place spot that is rewarded with a berth in the Champions League at season's end.
United actually fell behind in the match to a bizarre goal scored by Emile Smith Rowe who shot on goal while Man United goalkeeper David De Gea was down injured on the goal line. The tally was initially disallowed, but the VAR intervened and saw that it was a teammate who injured De Gea.
The teams started the second half strong and exchanged goals inside the first 10 minutes with Ronaldo scoring first — the 800th of his career for both club and country — and Martin Odegaard replying for Arsenal on nearly identical goals off crosses.
The game-winner came on a 70th-minute penalty kick, which Ronaldo stepped up to convert for goal No. 801.
Watch goal highlights below: