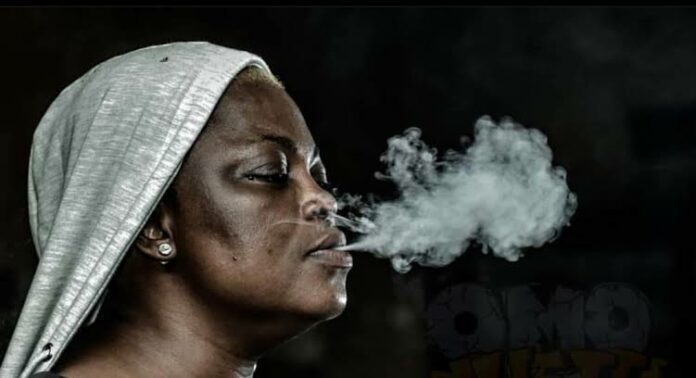 The National Film and Video Censors Board (NFVCB) has commenced talks with practitioners and stakeholders in the entertainment industry to enforce a law banning smoking in movies.
Adedayo Thomas, NFVCB's executive director, spoke on Saturday while presenting a communique at the end of an entertainment industry stakeholders' roundtable in Lagos.
The roundtable focused on the National Tobacco Control Act 2015 and the National Tobacco Control Regulations 2019 in Lagos as they relate to the entertainment industry.
Thomas said the board and the federal ministry of information and culture were worried about the growing evidence linking the entertainment industry with the increasing tobacco use and its impact on public health.
He stated that NFVCB prioritised the classification of movies with smoking scenes and tobacco depiction and would ensure these were fully enforced.
Thomas said the existing national legislation does not sufficiently capture emerging alternative products of tobacco such as e-cigarettes and shisha.
He advised the national assembly, ministry of health, and other relevant authorities to involve the movie industry players in their engagements so as to be on the same page in the implementation of the legislation.
"Stakeholders observed that smoking in movies and the entertainment sector is a pathway to young people embracing smoking," he said.
"The tobacco industry uses a sophisticated marketing mix to promote smoking on set and in the entertainment sector.
"Entertainment stakeholders are deliberately targeted by the tobacco industry either through financial inducement, misinformation, and other subtle approaches to further the glamorise smoking in the entertainment sector."
Speaking further, Thomas added that the NFVCB would escalate its awareness creation and education among relevant stakeholders in the movies and entertainment space to ensure compliance with national laws.