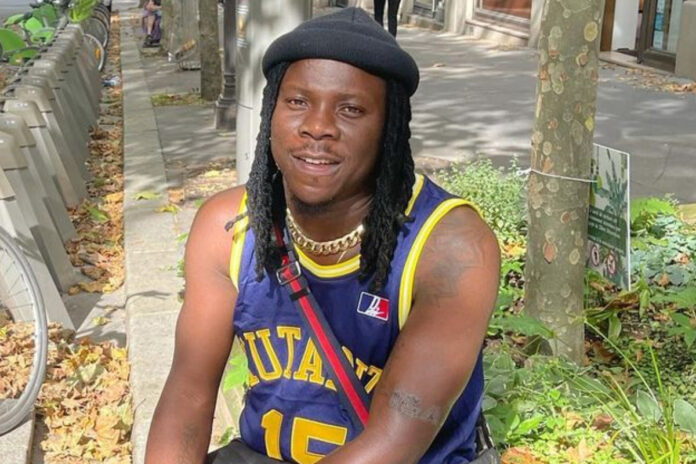 Nigerians Responds To Stonebwoy's Claim That Nigeria Doesn't Reciprocate The Love & Support It Receives From Ghana
Nigerians have reacted to the claim made by Ghanaian musician, Livingstone Etse Satekla who is known as Stonebwoy for claiming Nigeria doesn't reciprocate the love it receives from Ghana.
According to
Stonebwoy
, Nigeria has a lot of love in Ghana, however, the same love is not being show to Ghana in Nigeria and this comes after
Shatta Wale's rants
that Nigerians are not helping Ghanaians.
Some Nigerians have reacted to this and here are some of the things they said;
ticobenson – But we are still patronizing Ghana must go bags is that not enough , abeg our government alone dey stress us make una no carry una own join am
onismate – Diamond platinum said when he featured Davido on his song, he nearly went broke cus he paid heavily, same davido did songs with Ghanian artists; medikal, stonebwoy and many more without collecting shishi from them. What kind of support do these guys want???
official_bobby_fredrick – You people act like as if we pulled a gun to Ghanaians to like Nigerian artist , if you have good vibes n music u would be normally liked , we love ur actors n actresses because they proved themselves, respect n love is earned not forced 😏😏😏
mcmonicacfrn – At least for once people dey find something from Nigeria..
It's God not wonderful
humble__311 – Ghanian songs are not even doing well in Ghana so who we go blame for that one?😂
fulanichicc – You guys have 24/7 power, we don't.
Your football national team is doing better.
Your government is working.
Your currency is fast rising.
All these, we didn't blame you for not carrying us along ooo…. only the entertainment that's giving us joy, you're still wanting it.🤡It's the entitlement for me,Write better songs and leave Nigerians alone
naijaplayboi – So what do yall Ghanaians want.? A cookie.? 😒
oliseh_baller – If una release sweet songs we go listen to am , we can't be playing nonesense songs when we get people wey dey sing better gbedu for 9ja here ☹️
elzeegram – Ghana face 9ja. UAE face 9ja. South Africa face 9ja . Everybody dey face 9ja. Watin we do Una. Make Una leave us biko. We are still processing our government madness
barocartapp – Now convert this beautiful write up into a song Chale