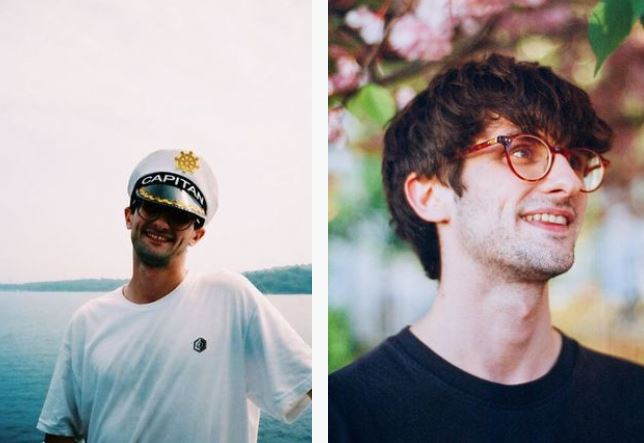 A popular DJ who suffered a fall while being treated at hospital died of sepsis, meningitis and a subdural haemorrhage, an inquest heard.
Alex Theodossiadis had been unwell for days before he was taken to Leeds General Infirmary by taxi and then transferred to the city's St James's Hospital in January last year.
He died after he was seen to fall and bang his head on the floor at the second hospital, although an inquest in Wakefield heard that he was already likely to succumb to meningitis.
The 25-year-old, who lived in Leeds but was originally from Hale, Greater Manchester, died on January 28 after his family was told there was nothing more that could be done for him.
Alex's mum, Professor Sue Theodossiadis, a medical imaging expert at the University of Manchester, had questioned the care her son received, particularly the falls he suffered while in hospital.
At a previous hearing, she told the inquest she believes he would have had a 'chance of life' if he had not fallen.
"Our view is that Alex was very alive. He was poorly, but alive. He had a chance of life before he fell," she said.
"After he fell, he had no chance of life."
Former Manchester Grammar School pupil Alex was a keen skier, footballer and a professional musician.
Prof Theodossiadis told the inquest her son – known as Alex T – was a fit and healthy young man who lived for his DJ work, for which he was developing an international reputation.
He was respected in the dance and electronic music scene both in Manchester and Leeds.
The day before he was admitted to hospital, Alex saw a nurse at a walk-in centre, and the inquest heard how meningitis was "on her radar" during her assessment, but he had not shown symptoms at that time.
His flatmate took him to the local accident and emergency department in a taxi the next day when his condition deteriorated.
At the conclusion of the inquest, the coroner urged GP receptionists to be aware of the symptoms of meningitis when speaking to patients on the phone.
Mr McLoughlin said he intends on writing to the Royal College of General Practitioners with advice for receptionists on being meningitis-aware.
"On a national scale this tragic case can have a value to heighten awareness amongst GP receptionists of the need to be vigilant in relation to the insidious nature of meningitis," he said.
"Realising that young people may be reticent in explaining a cluster of symptoms which they may not themselves understand requires skilful probing by anyone taking telephone calls and acting as an interface between patient and clinician."