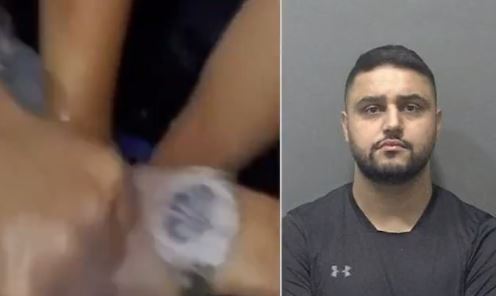 A drug dealer who flaunted his wealth selling heroin and cocaine by pouring champagne over Rolex watches at an exclusive Knightsbridge club has been jailed for 15 years and six months.
Mansoor Kiani, 28, from Luton, tried to hide his drug-dealing activities by using an encrypted phone communication system called EncroChat.
He was arrested in November 2020 after police cracked the system as part of the UK's biggest ever law enforcement operation by Bedfordshire Police, Operation Costello, which began in spring 2020.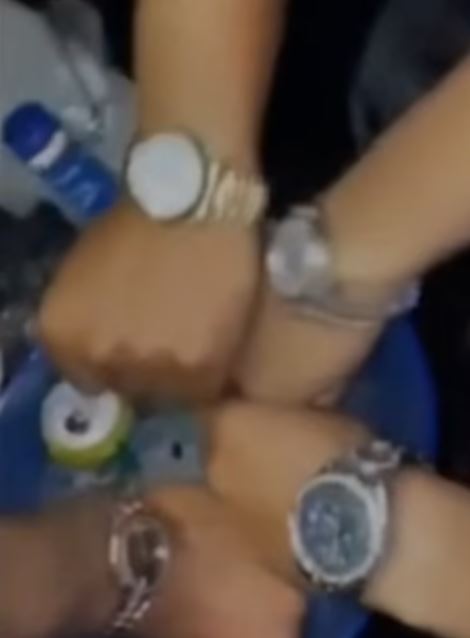 After a three-day trial at Luton Crown Court, he was found guilty of conspiracy to supply and sentenced to 15 years and six months behind bars.
The trial was shown videos of Kiani parading his illicit wealth being driven around in a Ferrari as well as his antics in the London nightclub.
Messages showed the 28-year-old arranging meetings with drug and cash couriers and co-ordinating payments to suppliers, and deciding on codewords.
Investigators seized the servers of encrypted tool which was used exclusively by criminals to communicate with each other.
This allowed the police to see the messages and other media sent between users and in Kiani's case, conversations between him and others about the distribution of class A substances.
Kiani was linked to a specific handle, and investigators backed this up by matching the location of his encrypted device to his other, non-encrypted phone as it connected to different mobile phone masts.
He messaged another criminal associate in central Luton to renew his subscription to the EncroChat platform in one specific exchange of messages.
Bedfordshire Police's Operation Costello team is dedicated to tackling major players like Kiani in the drug dealing operations taking place in their county.