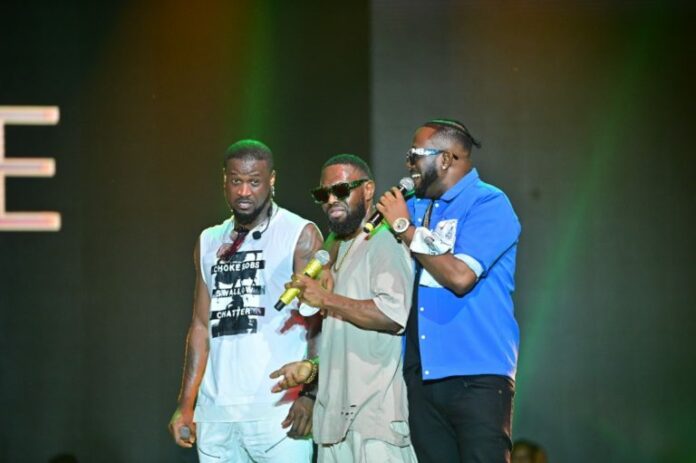 Timaya and J Martins end seven-year feud at Psquare reunion concert (Photos)
The Nigerian singers Timaya and J Martins have ended their seven-year feud.
Psquare, the Peter and Paul Okoye duo, facilitated the reconciliation during their Livespot X Festival show.
Timaya and J Martins put aside their past to perform together during the music event on Saturday night.
Like the two singers, the Psquare brothers had feuded for about five years after officially split up in 2017.
This happened over a disagreement on the role of Jude Okoye, their older brother, as manager.