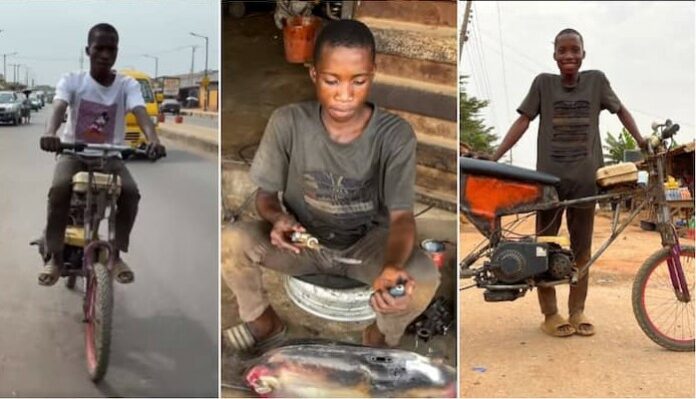 16-year-old Lagos boy, Adewale Quoyim, converts his bicycle to okada, using generator engine (Video)
A 16-year-old boy Adewale Quoyim, has turned into reality what many may think can only be achieved in ones imagination.
The teenager converted his bicycle into a motorcycle all by himself and it uses generator engine.
Speaking in an interview with BBC News Pidgin, Adewale said people told him he cannot use a generator engine as a motorbike engine.
Though he initially felt disappointed on hearing said information, his father nevertheless encouraged him to push further with his planned innovation.
Now that the Senior Secondary School 3 (SS3) student is riding his creation, he said the same people are surprised that he made it work.
Watch the video below: