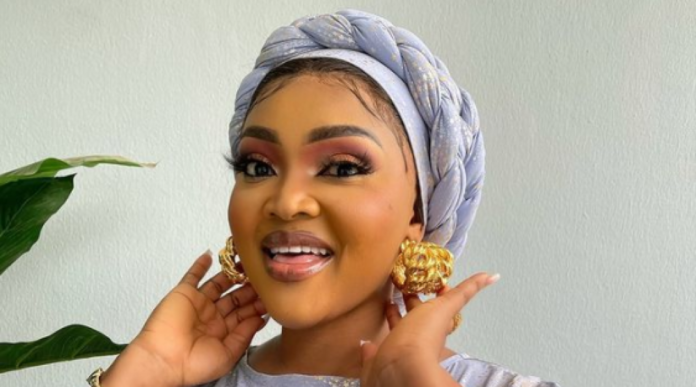 Mercy Aigbe Blasts Gistlover Blog For Dragging Her Mum Into Her 'Husband-Snatching' Saga
Nollywood actress, Mercy Aigbe has lashed out at Instagram blogger, Gist Lover for accusing her mother of using juju to snatch her own husband from another man.
Recall that Aigbe was accused of snatching movie producer Kazim Adeoti from his wife Funsho Adeoti.
Gist Lover went further to drag Mercy's mother into the fight calling her a husband snatcher.
Angered by the statement, Mercy sent a message to the blogger stating that she was unbothered about the lies told to paint her as a demon.
She also warned the blogger to stop dragging her mother and her children into the matter.