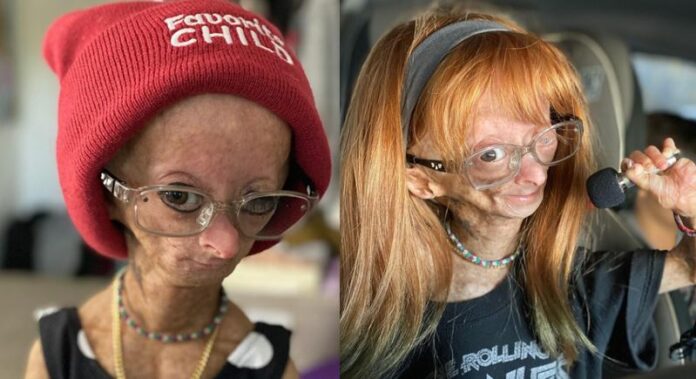 Adalia Rose Biography – Age, Family, Progeria, Death And Net Worth
Adalia Rose  is a social media phenomenon who is afflicted with a rare premature aging condition called progeria which makes her young body age at a faster pace.
Age
Adalia was born born December 10, 2006 in Round Rock, Texas. She was 15 years old in 2021.
Career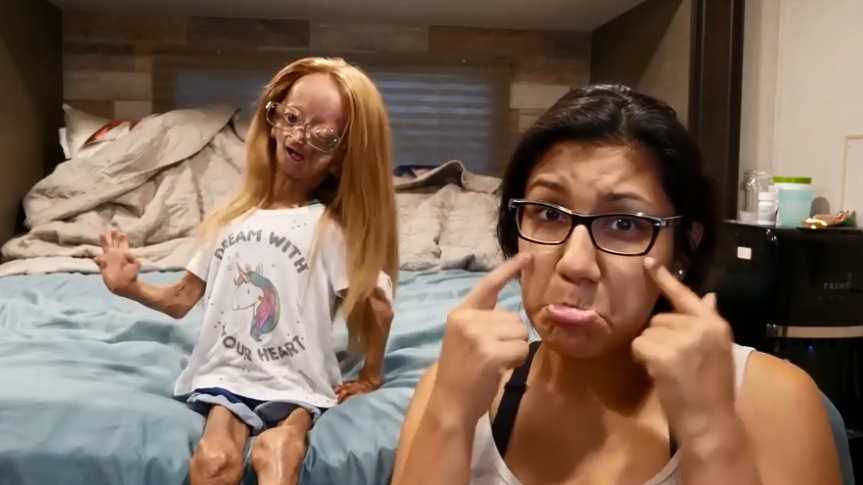 Her Personal Website is called The Rosebudd Shop, an online fashion store. Videos of her dancing to Vanilla Ice and PSY's "Gangnam Style" went viral, helping her earn more than 14 million page likes by August of 2015.
Adalia Rose was a constant target of trolls and bullies, but she has learned to ignore them. Some Facebook troll pages include "Adalia Rose is not beautiful, she is a butt ugly alien,"ca few "R.I.P Adalia Rose" pages, and "Adalia Rose's mum needs to stop exploiting her daughter."
She inspired people by trying to be a typical girl.
She was raised by her mother Natalia Amozurrutia and stepfather Ryan Pallante alongside her younger brother Marcelo.
She and her mom are active members of the 

Progeria Research Foundation

.
How Adalia Rose Became Famous
The disease that afflicted Adalia Rose is a very rare one and very few children suffer from it. Adalia caught the eye of the people on the social media when her condition first came to light. Children suffering from progeria are born healthy and remain so for the first 10 to 24 months of their life. After this they start to show signs of aging at a very fast rate. Soon they take on the appearance of a very old person. The same thing happened in the case of Adalia but it did not stop her from being vocal about her disease. She took to social media and shared with people how much she enjoyed being with her family. She appeared in videos promoting the cause of finding a cure for this disease. The proceeds from these videos are used for the research on the causes of this disease and the treatment of other children affected by 'progeria'. She had more than 12 million fans on her facebook page and over 2.91 million subscribers on her YouTube channel.
Progeria
Adalia Rose suffered from a rare and fatal disease called progeria which has been derived from the Greek word progeros meaning premature aging. According to the National Organization of Rare Disorders (NORD), there are only about 400 children in the world living with progeria at any given time. This disease causes the body to grow older approximately six to seven times the normal rate. Though Adalia had the mind of a normal teenager and acted like one but she looked like a small old lady seventy to eighty years old.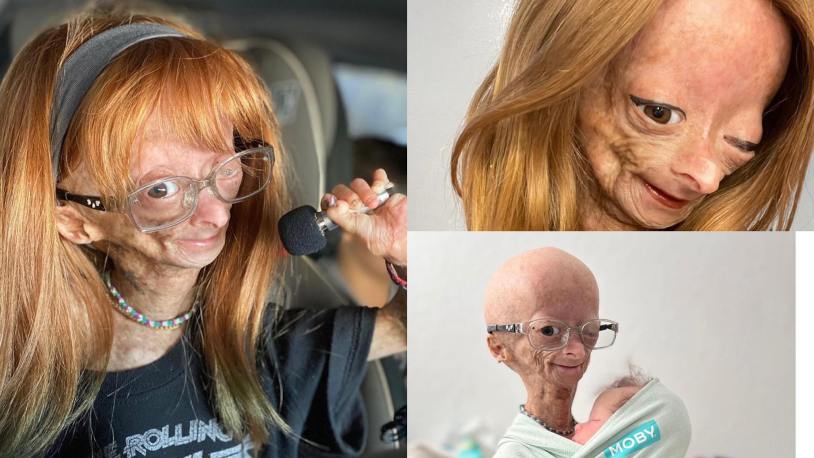 Her appearance produced different reactions in different people but her enthusiasm in telling the world that she enjoyed life with her parents and younger brother is something that made her so popular on social media. Despite her distress, she always bore a smile on her face and asked people to enjoy life as much as they can by disregarding the problems it can create. Her brave attitude towards life helped her make a special place for herself in the minds of her fans who loved her despite her appearance. The way Adalia Rose sang and danced in the face of probably the most insurmountable odds made her popular as a very brave girl.
Death
Adalia Rose passed away of Hutchinson-Gilford progeria syndrome on January 12, 2022. The news of her death was communicated through her Instagram and Facebook accounts, which read: "January 12, 2022 at 7pm Adalia Rose Williams was set free from this world. She came into it quietly and left quietly, but her life was far from it." She was 15 at the time of her death.
View this post on Instagram
Net Worth
Adalia Rose had an estimated net worth of $2 Million to $5 Million. She accumulates her wealth from her successful career as a YouTube star.