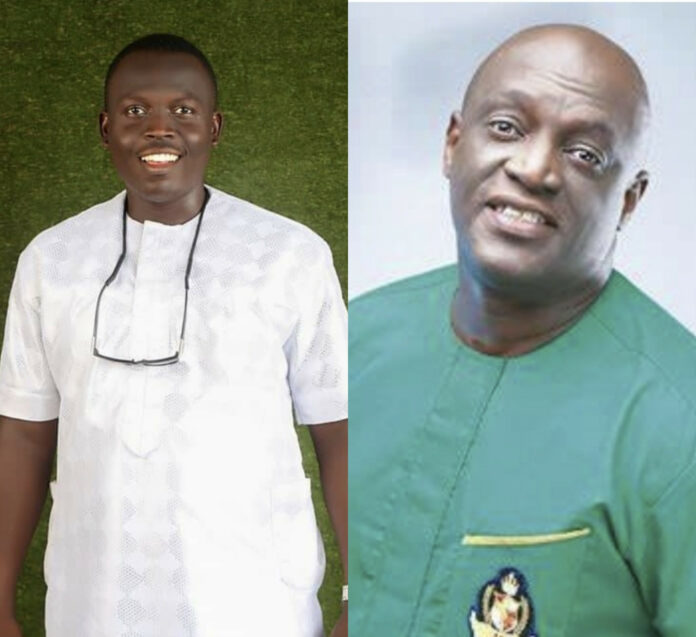 Bayelsa Governor's aide, Bodmas Kemepadei, lists 10 things Sammy Okposo should do
A media aide to Bayelsa State Governor, Bodmas Kemepadei, has listed 10 things gospel singer, Sammy Okposo should do after he admitted to extramarital affair with a woman who is now expecting his child.
The media practioner and traditionalist advised the music minister to take full responsibility for his actions and seek his wife's support to cater for the woman and his unborn child.
Kemepadei wrote;
EGBESU APOSTLE LISTS TEN THINGS SAMMY OKPOSO SHOULD DO:
He should end this public display of childishness and take full responsibility of his actions.

He should calmly inform his wife and seek her support to cater for the woman and his unborn child.

He should give glory to God for this perfect gift, the child is God's blessing.

Inform his own family of the development and seek their support to visit the woman's family.

He should officially present himself to the woman's family and take full responsibility.

He should secure an apartment for the woman and place her under close watch.

Discuss and provide the needs of the woman.

Start planning for the arrival of the baby

Stop responding to negative stories and critics

Settle with his wife away from the public.
Apostle Bodmas Prince Kemepadei – Coordinator of the Sacred order of Egbesu brotherhood.