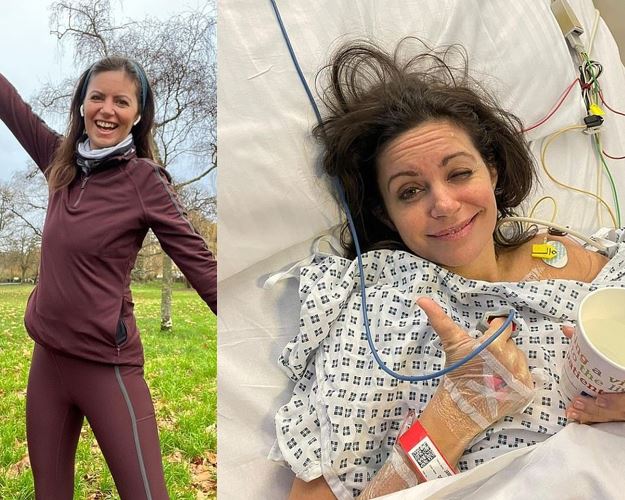 BBC podcast host Deborah James, who has incurable bowel cancer, reveals she 'nearly died' last week
BBC podcast star Deborah James, who has incurable bowel cancer, has revealed how she 'nearly died' last week in an 'acute medical emergency' that has left her traumatised.
The former deputy head teacher turned cancer campaigner, 40, from London, has been living with stage four bowel cancer since she was diagnosed in December 2016, and was told early on that she might not live beyond five years – a milestone that passed in the autumn.
Posting on Instagram overnight, the mother-of-two spoke of enduring the 'hardest, most heartbreaking and scariest' period of her cancer battle in the last week, which has involved three operations and 'a lot more procedures' to come.
She told how her husband watched as doctors fought to save her life after she 'crashed' in resuscitation.
'A week ago at this time in the evening I nearly died in what was an acute medical emergency,' she wrote. 'I'm not ready to discuss what happened yet as the trauma of it all has been incredibly intense – but it's thanks to an unbelievable team of NHS specialists who worked all through the night and the next day to save me.
View this post on Instagram
Sharing a photo of her giving a thumbs up from a hospital bed, she continued: 'This is me yesterday having just come round from my 3rd operation this week. I have another operation tommorow.