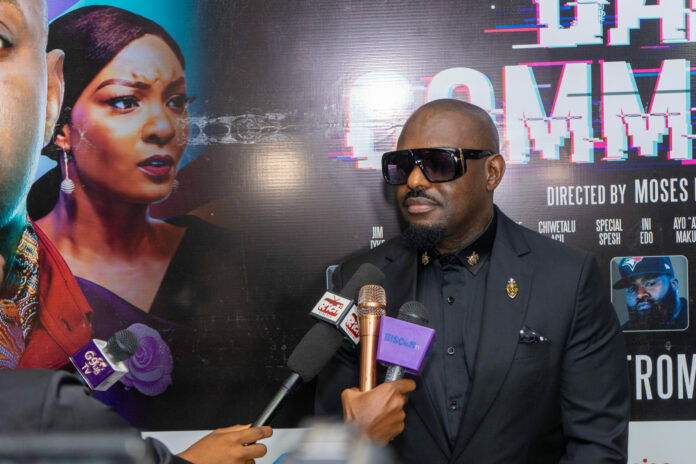 Book on Jim Iyke's career and life journey to launch Feb 1
Jim Iyke, actor, is set to launch the first volume of 'The Gift in The Odds', a book series he describes as giving an exclusive account of his emergence as both a successful actor and an entrepreneur.
The actor, whose recent film 'Bad Comments' is prepping for an SVOD debut, hosted a pre-launch yesterday night.
Iyke said the series, which spans a total of 15 volumes addressing a wide range of topics, brings his wit and candor to the fore as he shares his unique perspectives on some of the paramount issues people deal with in today's world.
With his life as a backdrop, Iyke said the book will point the searchlight on traditions, patterns, and constraints.
He said the series gives us an all-access pass to the momentous experiences of his life from childhood to date.
"It's about everything I did to conquer my fears; inhibitions and all I did to achieve my aspirations in life," he said.
"I documented my experiences verbatim in this book. In 2020 when the world was literally coming down to its knees, the world shut down on us. I couldn't go with him to the US and we couldn't go back to Nigeria.
"He couldn't go to England to be with his cousins. It gave me the impetus to think outside the box about what to do. We were stuck in Paris for six months of lockdown. I didn't know what to do with my life.
"My plan was, during my short stay after 'Bad Comments' in 2022, I'll go do a course in Havard University. I decided that was when I'd write. But in six months doing nothing, I grew unsettled. I decided to write 'The Gift of the Odds'.
Visit Iyke's website for more.