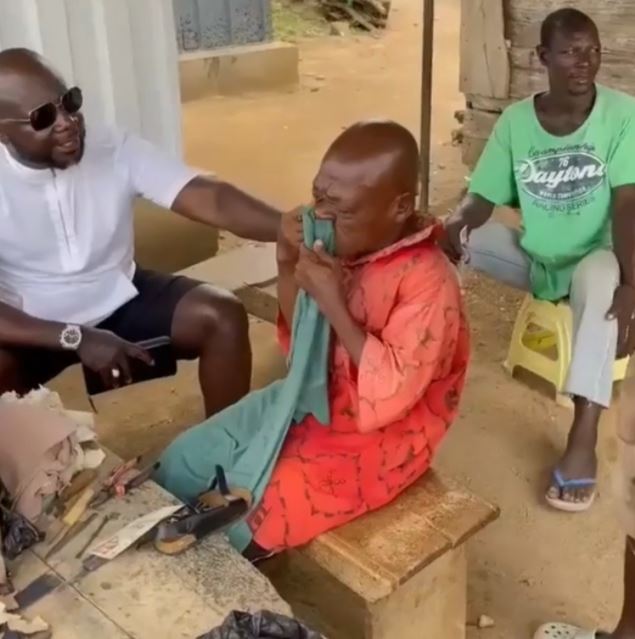 Shoemaker in tears after receiving gift from his old customer who came back from abroad
A video has surfaced online showing the heartwarming moment a shoemaker burst into tears after he received a gift from his former customer.
The customer is now based abroad and returned to Nigeria to visit family.
While here, he paid a visit to his former shoemaker and gave him some money.
The shoemaker couldn't stop his tears from flowing as he thanked his old customer for the gift.
Watch The Video Below;