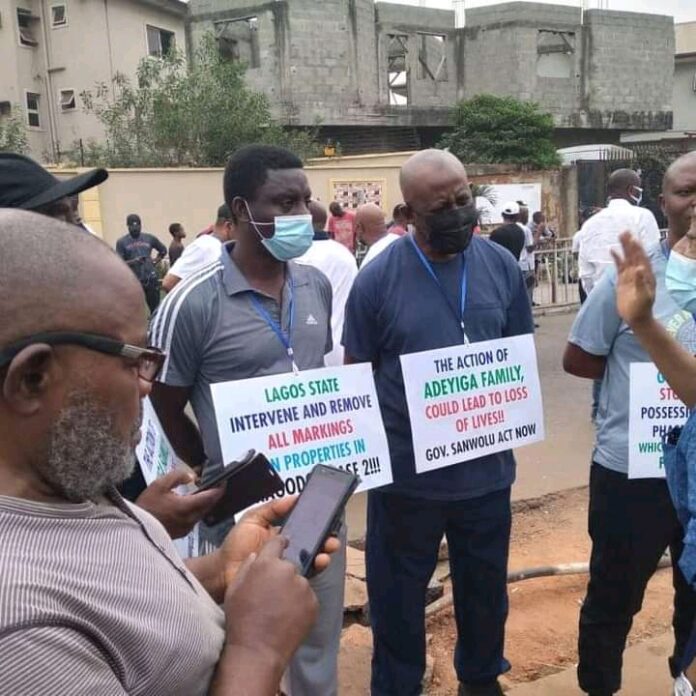 Magodo residents protest planned demolition, call on Sanwo-Olu for help (Video)
Residents of Magodo estate phase two in Lagos are protesting the planned demolition of houses in the estate.
The residents converged in front of the estate, demanding the intervention of the state government. The protesters said they are expecting Babajide Sanwo-Olu, governor of Lagos state, to address them.
They hung placards around their necks which read "Gov Sanwo-Olu stop the illegal possession of Magodo phase two properties which were legally bought from the LASG!" "The action of Adeyiga family could lead to loss of lives. Gov Sanwo-Olu act now!" "Mr governor act now, lives are being threatened by the continued presence of the IGP's team" "LASG — our C of O is genuine".