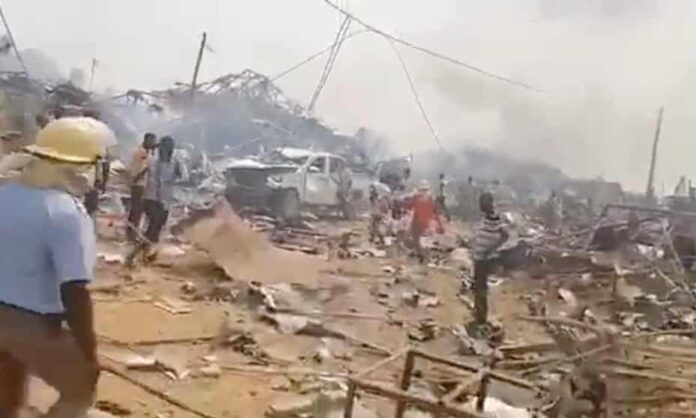 Many feared dead as explosion rocks Ghana town
Many people are feared dead following an explosion in Bogoso, a town in western Ghana.
The Ghana police said a vehicle carrying mining explosives collided with a motorcycle in the town yesterday.
The police asked nearby towns to "open up their classrooms, churches to accommodate surviving victims".
"Preliminary investigation has established that a mining explosive vehicle moving from Tarkwa to Chirano mines collided with a motorcycle resulting in the explosion," they said.
"Most of the victims have been rescued and are on admission at various hospitals and clinics within the Bogoso Municipality.
"Reinforcement of resources and personnel have been dispatched to the area to assist in the handling of the incident."
In a statement yesterday, President Nana Akufo-Addo of Ghana described the development as a "truly sad, unfortunate and tragic incident".
View this post on Instagram