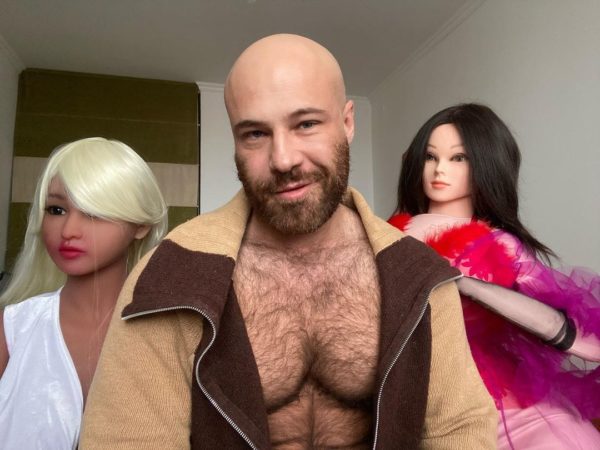 Meet the Asian bodybuilder, Yuri Tolochko, who 'married' his sex dolls (Photos)
Yuri Tolochko, the Kazakhstan bodybuilder, shot to fame in November 2020 after he "married" a sex doll at a ceremony attended by dozens of guests.
But in the past few weeks, the 36-year-old Asain has been pictured on his Instagram page enjoying his honeymoon with his second and third sex doll "wives".
He was said to have divorced Margo, his first doll, in February 2021 over what he termed "her jealousy for marrying two new dolls".
In a chat with BBC, Yuri said, unlike Margo, Lola and Luna — the new sex dolls — don't habour feelings of jealousy over his promiscuity.
In October, Yuri had flown Luna to Bulgaria, where the pair had their honeymoon.
View this post on Instagram
Asked why he preferred dolls to women, Yuri, said: "It's because I can't have sex with other people. I feel ashamed. But with Lola and Luna, I can do that. This is my personal position. Everything about the doll is about me.
"It's not about them. I can touch, hug, kiss them. It's my daily ritual. I can't talk to them though.
"I love sex dolls. I love unusual things since childhood. It turns me on. It's a different sensation. It's a fetish thing."
In September, Yuri, who has a passion for strange objects, had revealed via Instagram that he had "fallen in love" with a large ashtray he saw in a club.
View this post on Instagram