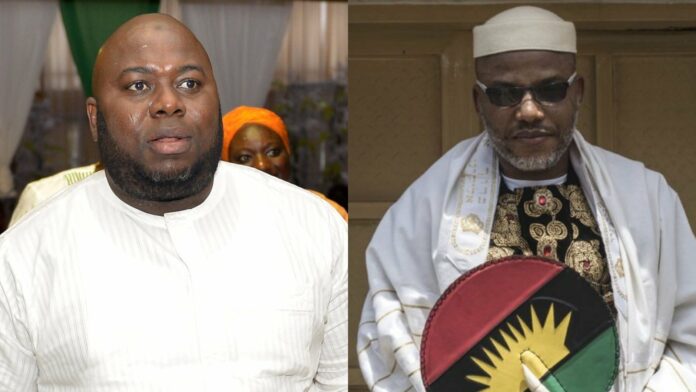 Reason why South East obey sit-at-home order – Asari Dokubo
The leader of the Niger Delta Peoples Salvation Force (NDPSF), Asari Dokubo, has said people in the South-East obey the Indigenous People of Biafra (IPOB)'s sit-at-home order, because of fear of being killed.
IPOB had ordered a sit-at-home order every Monday across the region, but had suspended the directive in September 2021.
However, despite the suspension of the directive, there have been incidents of violence in the region reportedly linked to the sit-at-home order.
Speaking on Sunday during a Facebook live, Dokubo accused Nnamdi Kanu, leader of IPOB, of causing the closure of schools and businesses in the south-east.
He added that people only obey the order out of fear of being killed, and not because they love the IPOB leader.
"IPOB said Igbo people should not go about their business; they should no go to school. So, if we Igbos no longer go about our business and go to school, what else should we be doing? That's why all the boys are going into fraud," he said.
"If people sit at home, it is that they are afraid of you people. It is not because you people are powerful. They don't know you people are nothing.
"People are afraid of being killed, that's why they've continued to sit at home; not because they love Nnamdi Kanu. Why is there no sit-at-home in Port Harcourt, Calabar, Uyo? It is because the government of these places are saying 'don't ever come here'.
"Very soon, Igbos will come out and say 'it is okay; our old women are starving; they can't go to the farm, markets'. At Onitsha market, people are afraid of doing businesses because they are scared of being killed."