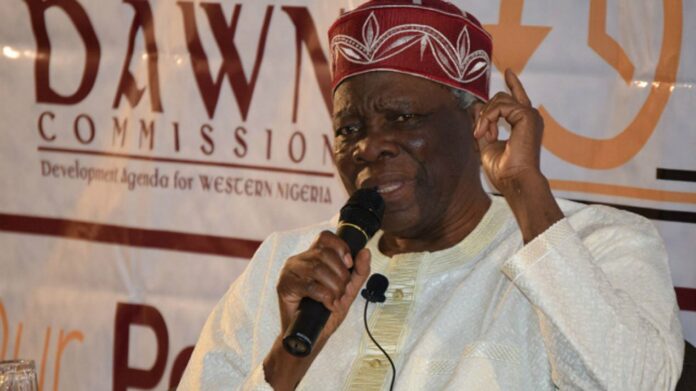 Sunday Igboho will soon be released from detention, says Banji Akintoye
Banji Akintoye, the leader of Ilana Omo Oodua Worldwide, a Yoruba self-determination group, says Sunday Adeyemo, a Yoruba youth leader better known as Sunday Igboho, will soon be released from detention.
Speaking on the development in a statement yesterday, Akintoye urged the supporters of the youth leader to remain hopeful, adding that the desire for 'Yoruba nation' will soon be realised.
"I am sure that all Yoruba people everywhere are expecting me to make a statement about our dear hero, Chief Sunday Adeyemo. How I wish I could announce now that he has been released," he said.
"Unfortunately, we are not blessed with that wonderful news today. But I join all Yoruba patriots everywhere in the fervent hope that he will soon be released.
"Adeyemo will soon be blessed with liberation from detention. The Yoruba people will soon be blessed with their Yoruba nation state, the greatest desire of their hearts. Their new Yoruba country will quickly blossom into a marvelous country of peace, love and exceptional prosperity.
"Among most Yoruba self determination advocates worldwide, the determination exists and is growing that there shall be no state governorship and house of assembly elections in our homeland in 2022. The next election that we Yoruba people will engage in will be the first election in our own new country."