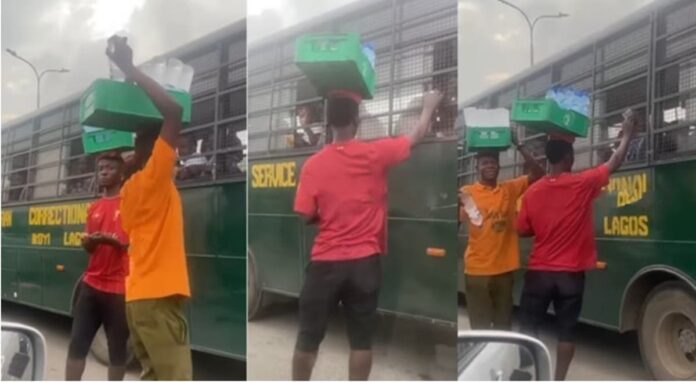 Traffic hawker in viral video reveals reason he gave money to prisoners
A bottle water seller who warmed the heart of many after he was captured on camera handing money to prison inmates on transit has revealed he did it out of pity.
TSB News reports that an Instagram user named Ojo Emmanuel, captured the moment a water seller gave over 70 percent of his money to the prison inmates who were being transported in a Nigerian Correctional Service bus along Ajah area of Lagos state.
Speaking with newsmen, the young man claimed that, unlike the prisoners, he enjoys freedom, which was his primary motivation for giving to them.
He also noted that he gave them the money out of pity despite being poor.
"I gave the prisoner's money out of pity, Though I am very poor and sell pure water, I still have my Freedom, I can eat whatever I want to eat and go anywhere I want to go, but the prisoners do not have that freedom," he said.
View this post on Instagram