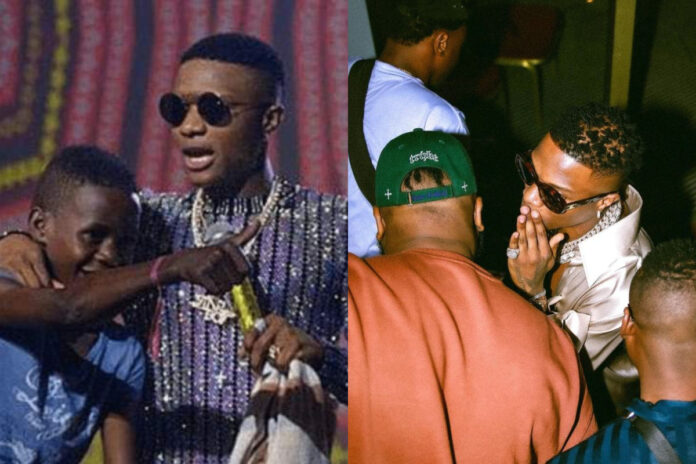 Wizkid Gave Ahmed More Than N10m And Put Him In School – Wizkid's Personal Bodyguard, Roy Emmanuel
In a previous publication on Tsbnews, Ahmed stated emphatically that Wizkid allegedly failed to fulfill the promise he made to him four years ago when he promised to sign and give him the sum of N10 million after being impressed by his performance on stage.
Ahmed revealed in a viral video that he is still begging on the streets because Starboy is yet to give him the money as promised. In a swift response, however, Roy has debunked the scandalous message from Ahmed in a post shared online.
He set the record straight by writing;
"Wizkid gave him more than N10Million and put him in one of the best schools in Lagos (Caleb) got them a new apartment, furnished everywhere but the dnky was busy smoking up and down and doing some gang stuffs and that was why he got Expelled. And for his mum, Wiz gave her a huge money to start up a good business," he wrote.
In another post on his Instagram story, Roy wrote; "A complaining tongue reveals an ungrateful heart."