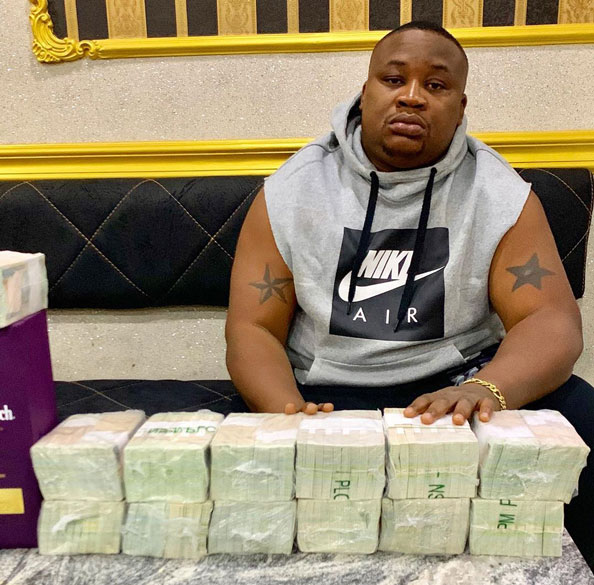 Cubana Chief Priest Reveals What He Depends On For Wealth
It is rumored that Cubana Chief Priest is in an occult where he perform various rituals to make money but that is false.
In a latest post he made on his Instagram page, Cubana Chief Priest known in private life as Pascal Chibuike pointed out admitting that it is only God who can bless a man and make him successful.
In the post, he flaunted his luxurious bedroom filled with exotic décor and stated in the caption that there is nothing like money rituals but rather, God rewards hard work and entreated his fans to work hard.
See his post below: