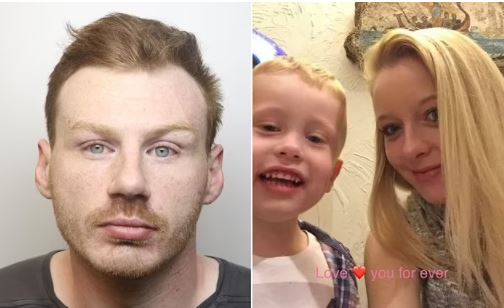 Daniel Boulton who stabbed mother and son to death said he thought the boy's autism was 'contagious'
An ex-boyfriend faces two life sentences after he was found guilty of murdering a mother and her autistic nine-year-old son.
Daniel Boulton, 30, carried out the brutal killings just a day after sending ex-girlfriend Bethany Vincent a text which read 'nightmare on Holme street'.
The next day he repeatedly stabbed the 26-year-old and her son Darren Henson after walking 28 miles from Skegness to their house in Louth, Lincolnshire.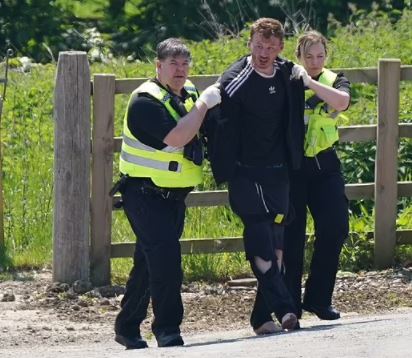 A jury heard Boulton calmly smoked a cigarette in the garden after carrying out the murders and walked away leaving a 'distressed' nine-month-old child.
He then led police on a manhunt until the next day, burgling a cottage where he stole alcohol and food and stabbing an off-duty police officer in the leg.
He was Tasered and arrested at a nearby farm in Hallington after trying to hijack two cars and encouraging armed officers to shoot him.
Boulton, who did not give evidence during his trial, admitted manslaughter but denied the two murders – telling a psychiatrist 'autopilot did the job for me.'
But the jury rejected Boulton's case 'he lost control' due to his personality disorder and took just two hours to convict him of both murders.
Ms Vincent's mother, Caroline Vincent, and DJ's father, Kieran Henson, were among those watching from the public gallery.
As the guilty verdicts were returned there were shouts of 'yes' from the public gallery. Boulton will be sentenced at 11am tomorrow.
Judge Mr Justice Pepperall told Boulton: 'You have been convicted of the brutal murders of Bethany Vincent and her nine-year-old son, Darren Henson.
'The only sentences I can pass by law are ones of life imprisonment.'
His trial was told Boulton developed a 'hatred' for DJ, who was autistic, and said he wanted to wipe out Ms Vincent's bloodline.
Boulton walked from his hostel in Skegness to Ms Vincent's home in Louth where he 'loitered for hours' on 31 May.
The day before at 4pm he sent Ms Vincent a text which read 'nightmare on Holme street.'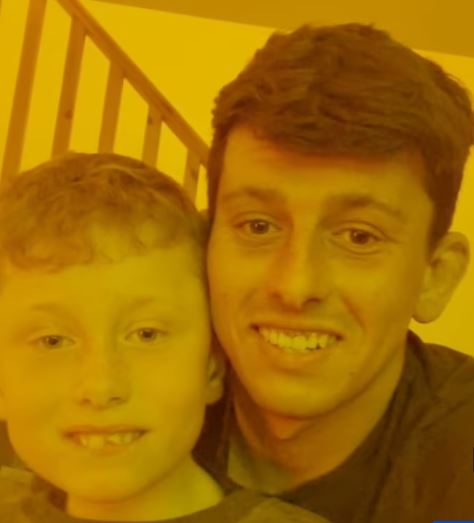 Following news of his death, Darren's father Kieran Henson told how his son 'DJ' gave him 'more strength that any man could take in' and vowed to 'honour' the boy's memory 'until I can't breathe any more'. This photo is their final picture together