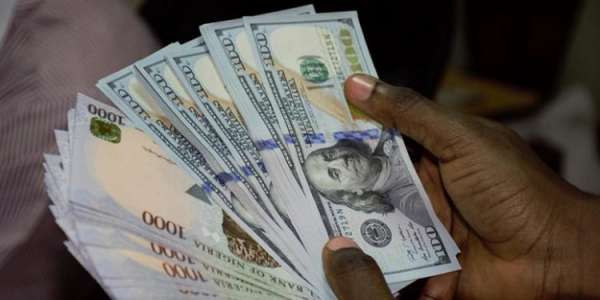 Dollar To Naira Exchange Rate Today 14th February 2022
Tbsnews reports that the dollar to naira exchange at the official market, as well as, at the parallel market otherwise known as the black market for each day during the week will be accessed by our readers.
IMPORTANT NOTE: Please note that the exchange rate changes hourly. … it depends on the volume of dollars available and the Demands. What it means is that…you can buy or sell 1 dollar at ₦571 and the price can change (high or low) within hours.
The exchange rate for a dollar to naira at Parallel Market (Black Market) is buying a dollar for ₦570 and selling at ₦575 on Monday, February 14th, 2022, according to data obtained from Bureau De Change (BDC).
While the naira opened at the official rate of ₦415.77 per dollar on Monday, February 14th, 2022.