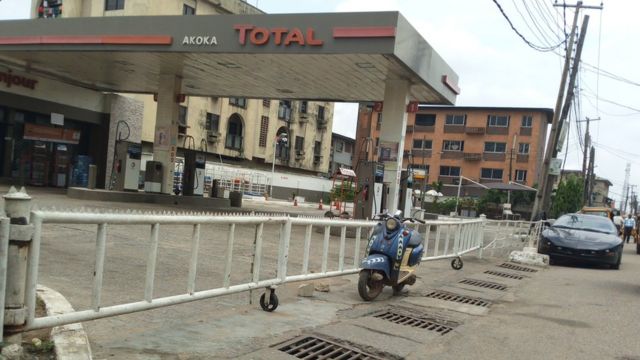 Filling stations shuts down in Lagos amid efforts to recall 'harmful' petrol in circulation (Video)
Many filling stations have shut down services in Lagos, causing long queues as buyers wait long hours to fill up their tanks with petroleum motor spirit (PMS), also known as petrol.
In some filling stations visited by newsmen this morning, long queues were seen with no petrol attendant to attend to the customers.
Along Awolowo road in Ikoyi, filling stations were closed as customers queue endlessly, causing gridlock.
Around Ozumba Mbadwe on the Victoria Island, Ardova Plc, Total all shut down with only Mobil filling station attending to customers with a long queue.
The situation is the same around Ikeja, Ogba axis with Con Oil, Quest and Enyo stations refusing to sell petrol.
Sources said the current petrol scarcity experienced in some parts of Lagos is a result of efforts to recall 'hazardous products' in circulation.
In a video circulating online, a petrol attendant was seen complaining about how adulterated petrol supplied to the station is damaging motorists' cars and motorcycle engines.
View this post on Instagram